George Clooney and Julia Roberts are not feeling the love in the first trailer for their much-anticipated reteaming, "Ticket to Paradise."
The movie veterans are back in rom-com as exes reunited with a mission: putting a stop to their daughter's (Kaitlyn Dever) impending nuptials, set to happen in just days. "Our daughter's gonna marry a guy she just met, in Bali, millions of miles from home," Clooney's character laments in the trailer. The exes put aside their differences (despite some passive aggression — and "aggression aggression") to work together to "trick" their daughter into differences not saying "I do."
The clip also includes a lively game of beer pong and bad dancing — set to House of Pain's "Jump Around," thanks to costar Billie Lourd.
Clooney and Roberts, 54, have starred together on screen many times before, in films like "Money Monster" and — most notably — the Ocean's Eleven franchise. This outing is directed by Ol Parker, of "Mamma Mia! Here We Go Again." Read on for everything we know about "Ticket to Paradise" so far.
"Ticket to Paradise" Trailer
"Ticket to Paradise" Cast
In addition to Roberts, Clooney, Dever, and Lourd, the movie also stars Maxime Bouttier, Lucas Bravo (of "Emily in Paris"), Amanda O'Dempsey, Rowan Chapman, Murran Kain, and Vanessa Everett.
"Ticket to Paradise" Release Date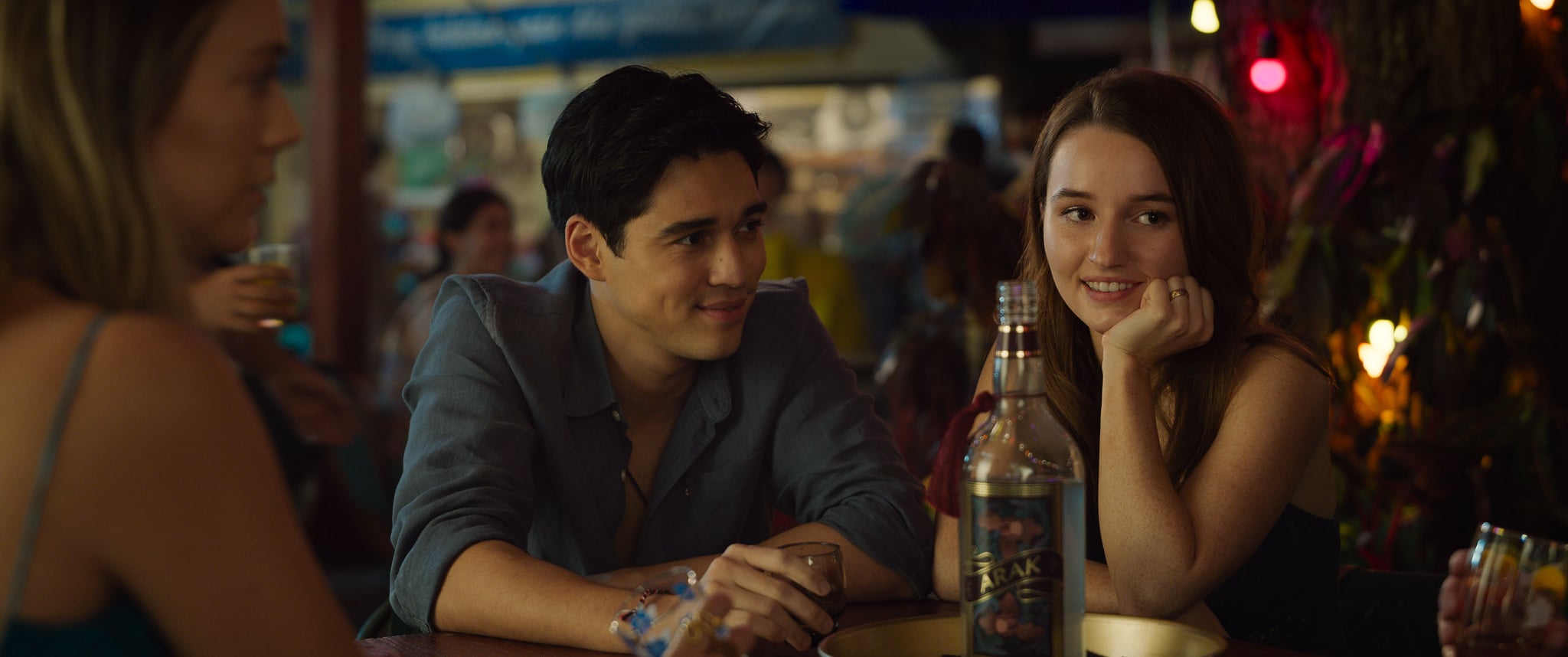 This tropical getaway is hitting theaters on Oct. 21 and looks promising (despite Roberts's previous insistence to Variety earlier this year that the film is "probably going to be terrible because there's too much potential for it to be great, it'll just implode on it itself").