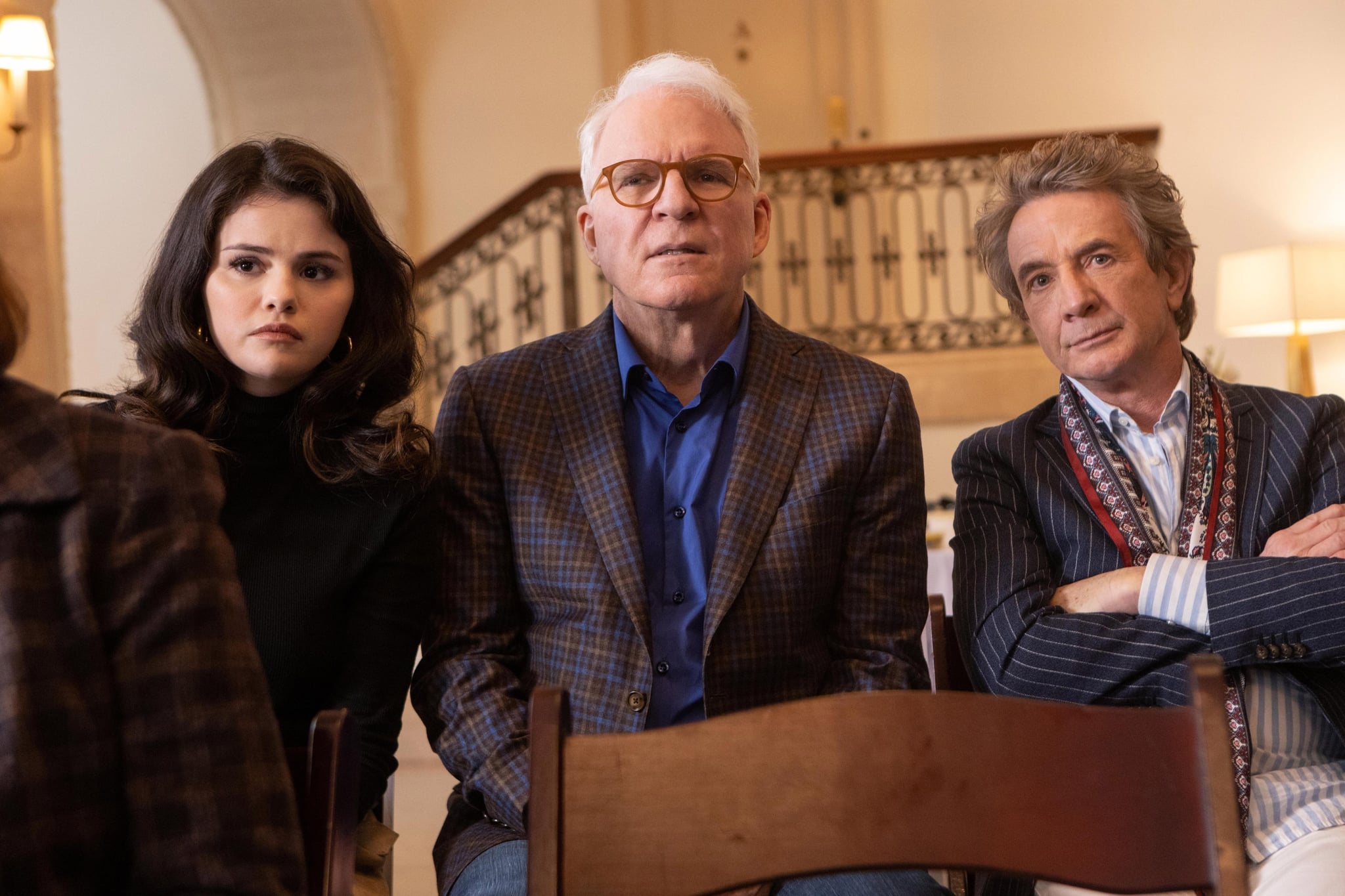 After more than 60 years in the industry, Steve Martin says it's only a matter of time before he retires. In 2021, Martin made his "Only Murders in the Building" debut as former TV star Charles-Haden Savage, sharing the screen with Selena Gomez and longtime friend Martin Short. Prior to hosting a fictional true-crime podcast and investigating murders on screen, Martin, who turns 77 on Aug. 14, spent decades winning the hearts of fans with his acting, iconic comedy routines, and impressive banjo skills. But in an interview with The Hollywood Reporter published on Aug. 10, Martin admits that his "OMITB" role is likely his his last.
"When this television show is done, I'm not going to seek others. I'm not going to seek other movies."
"We were very happy just doing the live show," Martin says. "There may be a natural end to that — somebody gets sick, somebody just wears out — but I wouldn't do it without Marty [Short]. When this television show is done, I'm not going to seek others. I'm not going to seek other movies. I don't want to do cameos. This is, weirdly, it."
Throughout his prolific career as an actor and comedian, which began in 1966, Martin has added dozens of roles to his résumé. Some of his most memorable include Navin R. Johnson in "The Jerk" (1979), Neal Page in "Planes, Trains and Automobiles" (1987), CD Bales in "Roxanne" (1987), Gil Buckman in "Parenthood" ( 1989), George Banks in "Father of the Bride" (1991), Tom Baker in "Cheaper by the Dozen" (2003), and Inspector Clouseau in "The Pink Panther" (2006). Martin has also hosted "Saturday Night Live" 15 times, with his last time hosting being in 2009.
In addition to his extensive acting repertoire, Martin is an accomplished banjo player and singer with eight albums. Over the years, his work as an actor and comedian has earned him numerous accolades, including five Grammys, six Golden Globe award nominations, two Tony Award nominations, 12 Primetime Emmy award nominations, two People's Choice awards, four Critics Choice awards, and more.
Could Charles-Haden Savage be Martin's final onscreen role? According to the actor, it's highly likely. But with season three of "Only Murders in the Building" officially on the horizon, we won't have to say goodbye to the entertainment icon just yet.