Russians pushed from Snake Island, Ukrainian forces say
Isobel Koshiw
Ukrainian forces say they have pushed Russian forces from Snake Island, a strategic Black Sea landmass off the southern coast near the city of Odesa.
Ukraine's reported recapture of the island weakens any potential plans Russia may have for a future land attack on that stretch of coastline.
Russia's ministry of defence stated that it had completed its assigned tasks and was tactically withdrawing to allow for grain exports from Ukraine's Black Sea ports.
"In order to organise humanitarian grain corridors as part of the implementation of joint agreements reached with the participation of the UN, the Russian Federation decided to leave its positions on Zmiinyi Island," the defence ministry said.
Ukraine said it had forced Russian troops to flee overnight on two speed boats. The statement, by Ukraine's southern command, said explosions could still be heard and the island was covered in smoke, appearing to indicate that battles were continuing.
Snake Island was made famous when Russia first captured it in February. A Ukrainian soldier posted on the island told an attacking Russian warship to "go fuck yourself", which has become one of the most popular Ukrainian slogans of resistance since the invasion.
The blockade of Ukraine's Black Sea ports by Russia has caused grain prices to soar, threatening famine in several countries.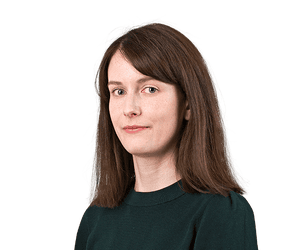 Rebecca Ratcliffe
Indonesian President Joko Widodo has arrived in Moscow, where he will urge Russian leader Vladimir Putin to agree to a ceasefire and seek ways to allow the export of grain from Ukraine.
Jokowi, as President Widodo is known, also visited Ukrainian President Volodymyr Zelenskiy on Wednesday, and said he offered to deliver a message on his behalf to Moscow.
Indonesia maintains an "independent and active" approach to foreign policy, and generally seeks to appear neutral. Its formal response to the invasion in February avoided condemning Russia by name as an aggressor and, in April, Indonesia abstained from voting on a resolution to suspend Russia from the UN's human rights council.
However, Indonesia relies heavily on wheat imports from Ukraine, and has seen increases in the cost of commodities such as noodles and cooking oil. It is expected Jokowi will push for a resolution to ease Russia's blockade of Ukraine's ports.
Jokowi is one of six world leaders appointed as "champions" of the UN's Global Crisis Response Group, formed to address the threat of an "unprecedented wave of hunger and destitution" resulting from the war.
Jokowi is also the chair of the Group of 20 nations and is due to host the G20 leaders' summit in Bali in November. Some nations, including the US, have threatened to boycott the event Putin attends, and in response, Indonesia has invited Ukraine to join the summit as a special guest.
The Kremlin said the fate of two Britons captured after fighting for Ukraine was a matter for authorities in the self-proclaimed republic in Donetsk in eastern Ukraine.
Earlier today, the European court of human rights (ECHR) said it had issued an order to Russia to ensure that the British citizens, Aiden Aslin and Shaun Pinner, did not face the death penalty.
A Kremlin spokesperson, Dmitry Peskov, said Russia was not bound by the order after its parliament passed legislation this month to remove it from the EHCR's jurisdiction.
Peskov said:
Russia no longer complies with the prescriptions of the EHCR, that's all there is to say.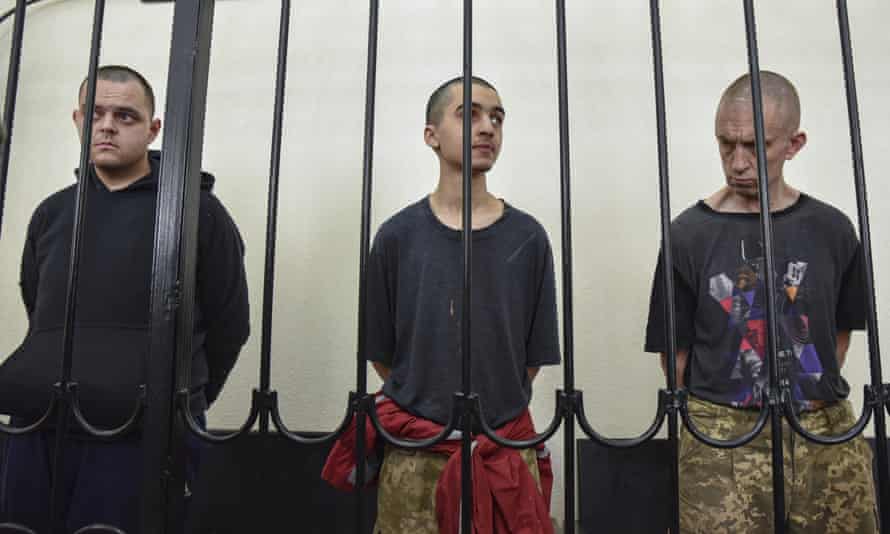 Meanwhile, a UK foreign office spokesperson said it was "doing everything we can to support the men" and that it was in close contact with their families. The spokesperson added:
We condemn the exploitation of prisoners of war for political purposes and have raised this with Russia. We are in constant contact with the Government of Ukraine on their cases and are fully supportive of Ukraine in its efforts to get them released.
Britain has so far declined publicly to raise the issue with authorities in the self-proclaimed Donetsk People's Republic (DPR), whose independence is recognised only by Russia and Syria.
Boris Jonhson would be a "disgusting" sight if he were to undress "above or below the waist", Vladimir Putin has said.
The Russian president was responding to Johnson's remarks during the G7 summit earlier this week, when the UK prime minister suggested leaders could take their clothes off to "show that we're tougher than Putin".
Leaders should "show them our pecs", Johnson joked. His Canadian counterpart, Justin Trudeau, chimed in to say they should put on a "bare-chested horseback riding display", in reference to Putin's notorious base-torso photoshoots.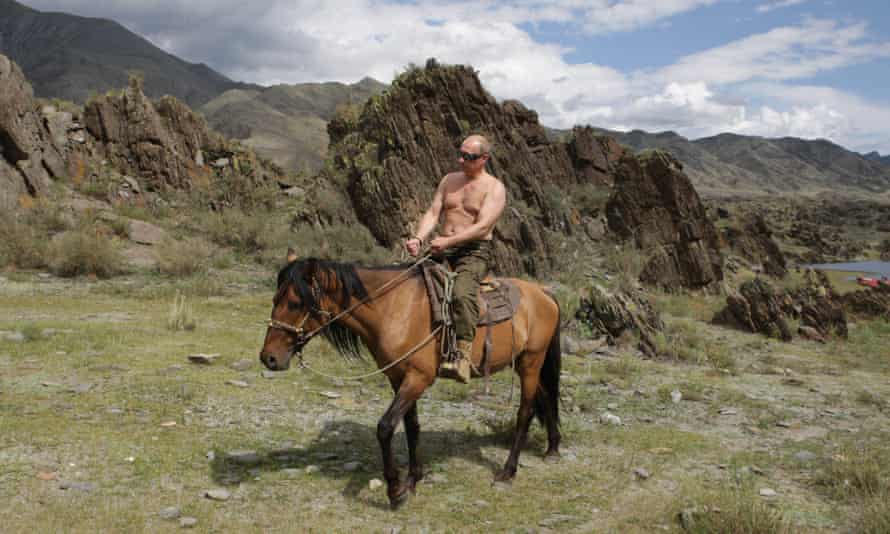 The Russian leader was asked about western leaders joking about him while on a visit to Turkmenistan today. Putin replied:
I don't know how they wanted to get undressed, above or below the waist. But I think it would be a disgusting sight in any case.
He added that to look good, "it's necessary to stop abusing alcohol and other bad habits, do physical exercise and take part in sports".
From Bloomberg's Kitty Donaldson:
Here's more from Nato secretary general Jens Stoltenberg's news conference earlier. He told reporters that Greece is willing to provide ships to help export grain from Ukraine's Black Sea ports that have been blocked by Russia.
Stoltenberg said:
Greece announced that they are ready to make available ships to get the grain out of Ukraine.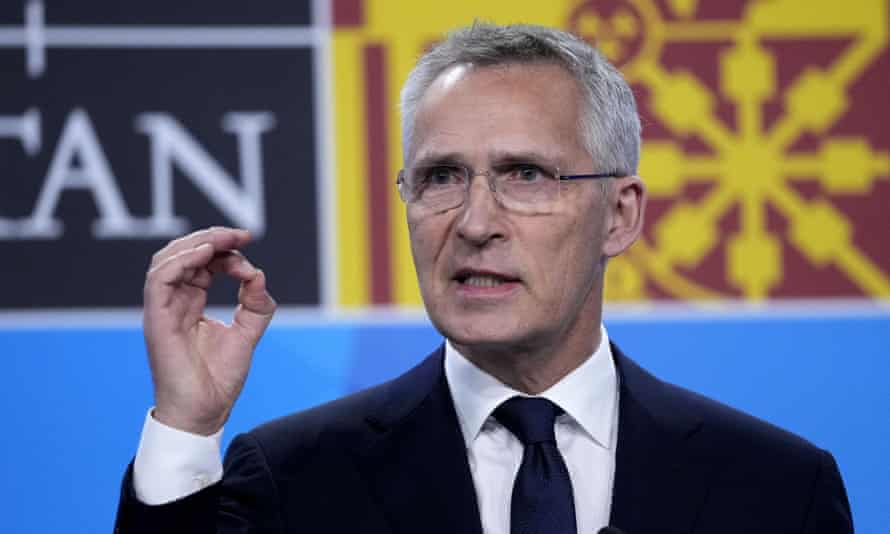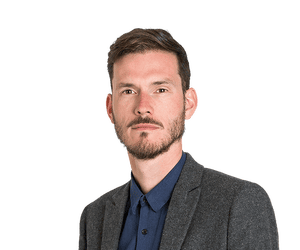 Jamie Grierson
Formula One has sought to distance itself from remarks made by its former chief executive Bernie Ecclestone, who said he would "take a bullet" for the Russian president, Vladimir Putin, whom he described as "a first-class person".
Ecclestone, who reportedly has been friends with Putin since the introduction of the Russian Grand Prix in 2014, said Russia's invasion of Ukraine could have been avoided if the latter's president, Volodymyr Zelenskiy, had done more.
Asked on ITV's Good Morning Britain if he still regarded Putin as a friend, the 91-year-old billionaire said:
I'd still take a bullet for him. I'd rather it didn't hurt, but if it does I'd still take a bullet, because he's a first-class person. What he's doing is something that he believed was the right thing he was doing for Russia.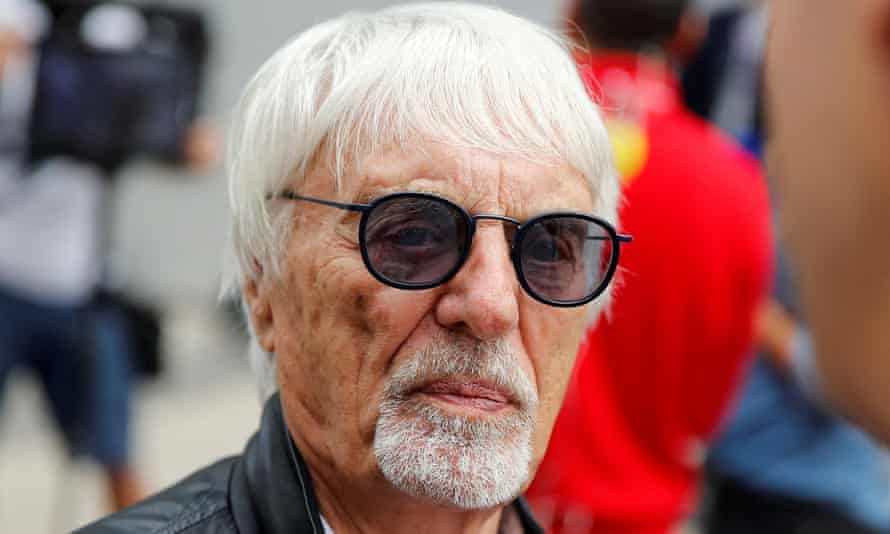 After his appearance, a Formula One spokesperson said:
The comments made by Bernie Ecclestone are his personal views and are in very stark contrast to the position of the modern values of our sport.
Kremlin spokesperson, Dmitry Peskov, told reporters Russia had received an invitation to this year's G20 summit in Bali but had not yet decided whether Vladimir Putin would attend.
The Kremlin will decide "at the necessary time" whether the Russian president will go to the Indonesian island in person, Peskov said.
His remarks came a day after Ukraine's leader, Volodymyr Zelenskiy, said he had accepted an invitation to attend the summit but that his participation would depend on which leaders are also attending – a thinly veiled reference to Putin.
Ukraine's participation "will depend on the security situation in the country and on the composition of the summit's participants", Zelenskiy told journalists following talks with his Indonesian counterpart, Joko Widodo, in Kyiv on Wednesday.
Britain's prime minister, Boris Johnson, said yesterday that he would most likely attend this year's G20 summit even if Putin decides to go, adding that to boycott it would simply "leave the whole argument" to Russia and its allies.
Johnson told reporters he would be "absolutely amazed" if Putin went in person to the leaders' summit in November. Russia remains a member of the G20, despite being expelled from what was the G8.
Britain's prime minister, Boris Johnson, is speaking at a news conference in Madrid after the Nato summit.
Johnson describes the summit as "highly successful" and says "virtually everyone" has agreed to give more to help Ukraine in its fight against Russia.
The governments of the Commonwealth, G7 and Nato are determined to work together to ease the cost of living crisis, he says, which means working together to get the grain out of Ukraine.
If Russia won, the consequences around the world would be dire, Johnson says.
Andrew Sparrow is covering Johnson's news conference at the Nato summit on our UK politics live blog. I will continue here will global developments on the war in Ukraine, with any top lines that emerge from Johnson's conference.
Stoltenberg says we live in a more "dangerous" and "unpredictable" world with large-scale military operations in Europe not seen since the second world war.
He says:
At the same time, we also know that this can get worse. Because if this becomes a full-scale war between Russia and Nato, then we'll see suffering, damage, death, and destruction at a scale which is much, much worse than what we see in Ukraine today.
Stoltenberg says Nato has two tasks: one is to provide support to Ukraine, the other to prevent escalation beyond Ukraine. "That is the reason why Nato is not part of the conflict on the ground," he adds.
Nato has increased its eastern presence with more than 40,000 troops "to remove any room for miscalculation or misunderstanding in Moscow about our readiness to protect every inch of Nato territory", he says.
Sweden and Finland to sign Nato accession protocol on Tuesday, says Stoltenberg
Sweden and Finland are expected to formally sign the Nato accession protocol on Tuesday, Stoltenberg says.
The accession protocol must then be ratified by all 30 allied parliaments to allow both countries to become part of Nato and benefit from the alliance's collective defence clause.
The presidents of both Nordic countries will take part in the signing of the protocol on Tuesday "but the reality" is that the decision has already been taken by Nato leaders yesterday at the summit, Stoltenberg says.
Stoltenberg says Nato leaders decided today to support Ukraine "to make sure Ukraine prevails as an independent sovereign state in Europe".
He describes Vladimir Putin's "brutal" war against Ukraine as "absolutely unacceptable" with ramifications over the entire world.
Stoltenberg says:
It's President Putin that should withdraw its forces and end this war immediately by stopping attacking a democratic sovereign nation and causing so much suffering in Ukraine.
He says Finland and Sweden have the right to choose their own path and to join Nato, and that leaders are "prepared for any eventuality".
Nato's secretary general, Jens Stoltenberg, is speaking at a news conference after the second and final day of the military alliance's summit in Madrid.
Stoltenberg describes the summit as "transformative" and says leaders agreed on a "fundamental shift in our deterrence and defence".
Stoltenberg says:
We agreed to invite Finland and Sweden to join our alliance, and we agreed on long-term support for Ukraine.
Nato leaders also addressed the global food crisis "which is a direct result of Russia's invasion of Ukraine", he added.
The impact of the food crisis is "severe", including on some of the world's most vulnerable people, he said.
He says Nato allies discussed efforts to mitigate the crisis and get the grain out of Ukraine by land and sea.