Two climbers found dead on K2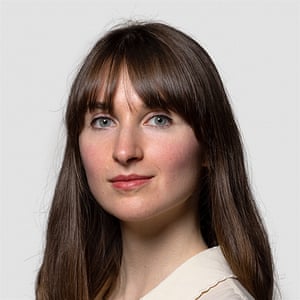 Natasha May
An Australian and a Canadian climber have been found dead on K2, the world's second highest mountain in Pakistan.
Mt Everest Today, a blog site which publishes expedition updates, reports the Australian mountaineer was Matthew Eakin and the Canadian climber, Richard Cartier.
A spokesperson from the Department of Foreign Affairs and Trade has confirmed the deaths saying "the Department of Foreign Affairs and Trade is providing consular assistance to the family of an Australian man who died during a climbing expedition in northern Pakistan."
Key events
What is Angus Taylor's and the Coalition's plan to deal with the economic issues? What would the Coalition have done if it won?
Taylor:
I have laid out a number of elements of what a good plan would look like. Dealing with the short-term supply pressures. Taking pressure off the budget. Releasing some of the longer term productivity pressures in the economy as well, adding to that.

The Labor Party, just in the last day, have [legislation to end] the ABCC. That will raise the cost to construction and one of the things we saw in the figures yesterday was a big escalation in the price of renovating and building a house*.

These are real costs forAustralians. Labor is focused on all sorts of other things but not this. This really counts for Australians. They feel it at the checkout, they feel it at the bowser and when they are renovating or building a house.
*Just on that – the ABCC does not have jurisdiction over domestic builds (unless it is more than five on a site – so a housing estate, for instance). Abolishing the ABCC will not impact your renovations
Sarah Collard has an update on how Australia is meeting the Closing the Gap targets:
The nation is failing to address the systemic disadvantages experienced by First Nations communities, according to the latest Closing the Gap data released by the Productivity Commission on Thursday.

Four of the 17 targets are on track: the birth weights of Indigenous babies, preschool kids attending early childhood education, and youth detention rates are trending in the right direction, while gains are being seen in land and sea rights.

As of 30 June 2021, 89.5% of Indigenous babies were born at a healthy weight compared with 88.8% in 2017 (its baseline year) while 97.6% of preschool-aged children are enrolled in early education compared with 76.7% in 2016, the baseline data year.
So as we reported yesterday, yes, the cashless debit card is being scrapped. But the BasicsCard, which does much the same thing to communities in the Northern Territory, who are primarily Indigenous, will continue. There is a plan for consultations but no timeline for when that will occur.
Minister pushed on BasicsCard
Patricia Karvelas pushes Amanda Rishworth on her answers about the BasicsCard, given that it is no different, in principle, to the Indue card, and Rishworth says:
Well, our commitment in the election was to abolish the cashless debit card which we're doing …

We never said there would be the end of income management.

We said there would always be a voluntary income management option for individuals that chose it or communities that chose it and I would point to the Cape York [community] who has a structure in place called the family responsibilities commission, who have said that they want still the option to refer people to income management.

So we're keeping that in the legislation. When it comes to the BasicsCard … we want to consult about how we move forward with that
Income management continues
Social services minister Amanda Rishworth is speaking to Patricia Karvelas about the BasicsCard – which is income management, that limits spending, which is continuing.
The cashless debit card is ending. But the BasicsCard, which impacts communities in the Northern Territory, is not being scrapped.
Rishworth says there will be consultation about that form of income management and says the Indue card was the first step.
But it is not right to say Labor is ending income management, because the BasicsCard does the same thing and, so far, there is no timeline for when a decision will be made on that.
Rishworth:
We've said that we want to work with communities in the Northern Territory, about what the future of that type of income management looks like.

So I would like to have a lot of consultation about that, but our first step is the cashless debit card and we need to meet with people individually – if they don't contact Services Australia to make sure that transition is smooth so I'm not underestimating the job of transitioning over 17,000 people off that card.

So that is the first order of business and then we will consult around what the future of income management – commonly known as the BasicsCard – is.
Taylor won't commit to backing extension of fuel excise cut
Q: Do you support the extension of the temporary fuel excise cut when it expires in September?
Angus Taylor:
We support the government coming up with a plan. They are ultimately in government. I have suggested some of the things that they can do to put together a coherent plan to respond …
Q: I will ask you the question specifically again: Does the Coalition support the extension of that temporary cut?
Taylor:
We are not the ones in government. Government needs to put together the plan. I have made suggestions about some of the things they can do. We have announced policies that would make a real difference, getting more people into work when we have real supply constraints for our small businesses. That is what we need. That is what will make the real difference.
Angus Taylor calls for 'rapid concerted response' to inflation
Angus Taylor, the shadow treasurer, is also doing the media rounds.
He appeared on ABC News Breakfast, explaining how the inflation is not the fault of the previous government:
What you are missing in that was a $103bn turn-around in the last budget we handed down and, in the May financial statement that came out, the budget deficit came in at almost half of what was expected.

We were tightening the belt and we recognised that you need today avoid fuelling inflation. This is what we need to see from the government.

You can't choose the context you work with in government. We were dealt with many economic and health curveballs over the last couple of years. What you can do is respond to those circumstances. What we are not seeing from this government is a rapid concerted response to the circumstances.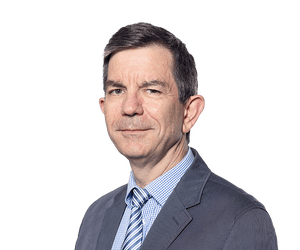 Peter Hannam
Are we approaching peak inflation?
Treasurer Jim Chalmers is doing the media rounds this morning before his economic statement to parliament scheduled for about 12.30pm AEST.
We know much of the outline already, such as the slicing of GDP growth forecasts for the economy compared with the pre-election estimates provided by the Treasury, as we report here:
Economics is featuring prominently this week in part because the first sitting week of the new government is coinciding with the release of the June quarter inflation rate, which yesterday came in at 6.1%.
While the highest since the introduction of the GST at the start of the century, that CPI numbers actually surprised slightly on the soft side, prompting investors to pull back on their more bullish estimates for RBA rate rises to quell the inflation beast.
In fact, a few economists think we might be near peak inflation. We wonder here if that might be overly optimistic, given what's still in the price increase pipeline:
While many will be listening carefully to what Chalmers has to say about the state of the economy – and what if anything the government plans to do in terms of extra support to ease the cost-of-living crunch – the RBA is really the one calling the shots.
Its board meets next Tuesday and it's just a question of how much the bank will lift its cash rate. And three days later the RBA releases its quarterly statement on monetary policy with its expectations of inflation arguably more telling that what Chalmers might charm us with today.
'We can't flick a switch and make all this inflation disappear'
Jim Chalmers says there are still a couple of shocks coming:
There's a couple of things that are yet to happen beyond the inflation numbers that we got yesterday.

First of all, there's the big spike in electricity prices, which was hidden during the election, which came in in July.

We expect that to have a fairly substantial impact on the next inflation numbers that we get but obviously, as well, when the support at the petrol bowser comes off in September, as it's legislated to do that will have an impact as well.

And so we've factored that into our expectations. But there are other big drivers of inflation, obviously – the global scene energy and food security is a big part of that.

But domestically there are factors that we have an influence over not immediately.

We can't flick a switch and make all this inflation disappear. But we can deal with some of the issues in our supply chains that people understand are pushing up prices.
Inflation forecast above 7% 'confronting'
Jim Chalmers spoke to ABC radio RN host Patricia Karvelas this morning in the lead-up to his economic statement, where he said he'll be talking of inflation in Australia going higher than 7 %.
It is at 6.1% now, so we are not too far off already.
Chalmers:
What I'll be talking about today is an inflation forecast north of 7% which is confronting and when we got that new number yesterday for the June quarter, it wasn't especially surprising that number yesterday, but it was still confronting because what it means is, as the street every dollar that Australians earn is not able to be stretched as far as it was before and people understand that.

I mean, people don't really need you know, people don't need to be told about you know, they don't need that, they don't struggle to understand that we've got an inflation problem.

In our economy because they feel it in every aisle of every supermarket. They feel it when the bills arrive.

But what I hope to do today and painting that more accurate picture is to give people a sense that, yes, inflation will peak in our expectation and Treasury's expectation later this year, and then start to moderate.

But it will moderate inflation will come down again, it is primarily but not exclusively global. It is temporary, but it won't disappear overnight. And so I want to talk people through our expectations for that as well.
Sydney commuters warned to expect delays after four-hour train strike
If you are travelling on Sydney public transport this morning, AAP has an update for you:
NSW train services are getting back to normal after a four-hour strike that started at midnight. The stoppage affected Sydney's rail network as well as intercity and regional services. Some services were replaced by buses and some delays could affect services this morning.
Sydney Trains chief executive Matt Longland said commuters should not expect a fully operational timetable until 8am.
The strike is the latest chapter in the long-running dispute between the Rail, Tram and Bus Union and the government over a new enterprise agreement, as well as safety modifications to the mothballed Korean-built new intercity fleet. The union and management are scheduled to meet again today.
US military chief says China's behaviour in Pacific 'much more confrontational'
China's behaviour in the Pacific is "much more confrontational" now than it was, and "seems to imply that they want to bully or dominate", says General Mark Milley, chair of the US joint chiefs of staff.
Earlier this week Milley said China had become "significantly more and noticeably more aggressive". He added to those comments in Sydney yesterday, according to the Associated Press, at a conference to discuss the rise of China and the stability of the region:
It's a big conference to discuss our mutual security interests and discuss national security issues that apply to all of us.
Australia's defence department did not respond to questions about the conference and its program.
Happy last day of the first week of sittings!
(Kamala to Joe voice: "We did it.")
Given that we are only half way through the sitting through, there is still a hell of a lot to get through.
Including the treasurer, Jim Chalmers handing down his economic statement. Chalmers has been previewing this for some time, so no one should be surprised.
Here is the main message:
Australia is outperforming much of the world, but that doesn't make it easier to pay the bills at home.

Our high inflation is primarily but not exclusively global.

It will subside but not overnight.

It's been turbocharged by a decade of domestic failures on skills, on energy and on supply chains which just aren't resilient enough.
And the numbers?
This has cut half a percentage point from growth for the last financial year, for this financial year, and for next financial year.

It's expected that real GDP grew by 3¾ per cent in 2021-22, instead of 4 ¼ per cent as was estimated pre-election.

The pre-election forecast for GDP growth in 2022-23 was 3½ per cent. This has now been revised down to 3 per cent growth.

And growth is expected to slow further in 2023-24, at 2 per cent – down from the 2½ per cent previously predicted.
But you don't need Treasury boffins to tell you that. You can feel it. You can feel it looking at your bank account, in the decisions you make at the supermarket and whether or not you take the car.
Inflation is going to go up. We know that. Chalmers and the RBA both expect it to start levelling off before too long, which is good news, but the US Federal Reserve has again lifted its rates – in a way not seen since the mid-1990s.
So it is a complicated global economy but the last decade has not left us in a great place to deal with it. With yesterday's inflation data, the small gains made over the last 10 years in wage growth, have been wiped out. People on fixed incomes, especially those on unemployment payments, are in even more dire straits. And the energy price bill shock won't filter through until the next quarter – those bills are coming in now, and it's only going to drive people further into financial distress.
We'll cover all the news as it happens. Mike Bowers and Katharine Murphy are leading the way, as always, with Paul Karp, Tory Shepherd and Josh Butler finding out what exactly is happening in the building.
You have me, Amy Remeikis, with you for most of the day.
I have had freckles for breakfast, so I am already eating my feelings. Let's get straight into it.