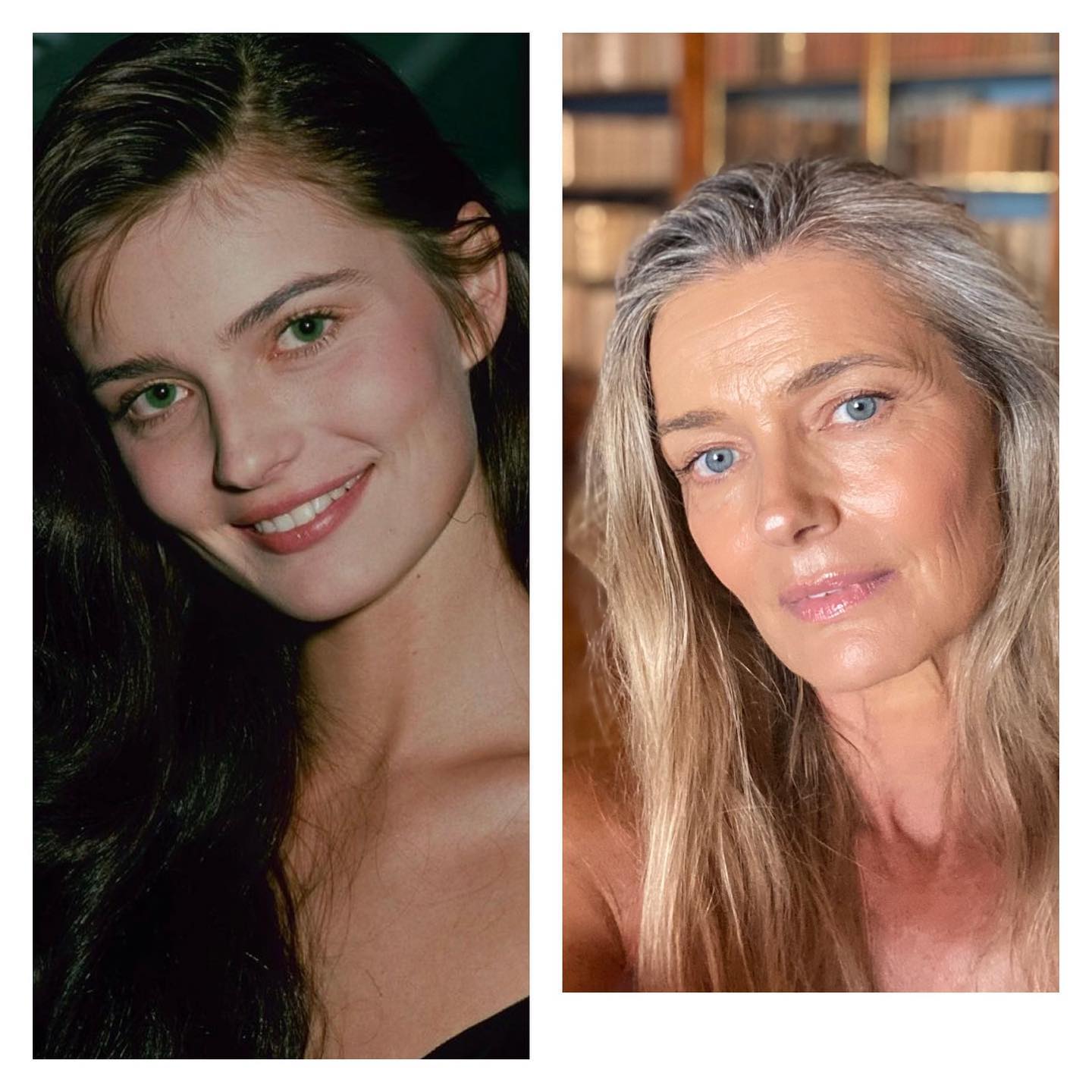 Paulina Porizko has responded to a fan whova if she "misses all that attention" she got in her modeling heyday.
The Swedish star shared side-by-side photos of herself at the height of her career and one of herself aged 57 – and she said she prefers the latter.
"I do miss the attention. Aging, in our society, when your whole life has been about the way you look – it's not easy to accept. Especially when you have choices," she began in her lengthy reply on Instagram. "As a model, you were supposed to represent the physically perfect woman. And of course you could never measure up.
"So, what was it like when I was 'judged' to be in my prime of physical beauty? It was probably when I felt the worst about myself," she admitted. "Walk into a room and sweep everyone's breath away? More like, walk into a room knowing some people are whispering that you're not all that hot up close or in real life, that Elle [Macpherson] has a better body, that Christie [Turlington] has better teeth, that Cindy [Crawford] you have a sexier mouth…"
Porizkova said it's now ironic that just as she's finally appreciated what she's "been given", society believes she's "losing" [her] beauty".
"I'm trying my hardest to withstand barbs of having past my prime, because God dammit, I feel in my prime now!" she said. "The combination of my learning, maturing and earning my wrinkles, combined with the way I look, I believe is the best balance I have ever had. So, sorry all who can't see it and feel youth is necessary for beauty."