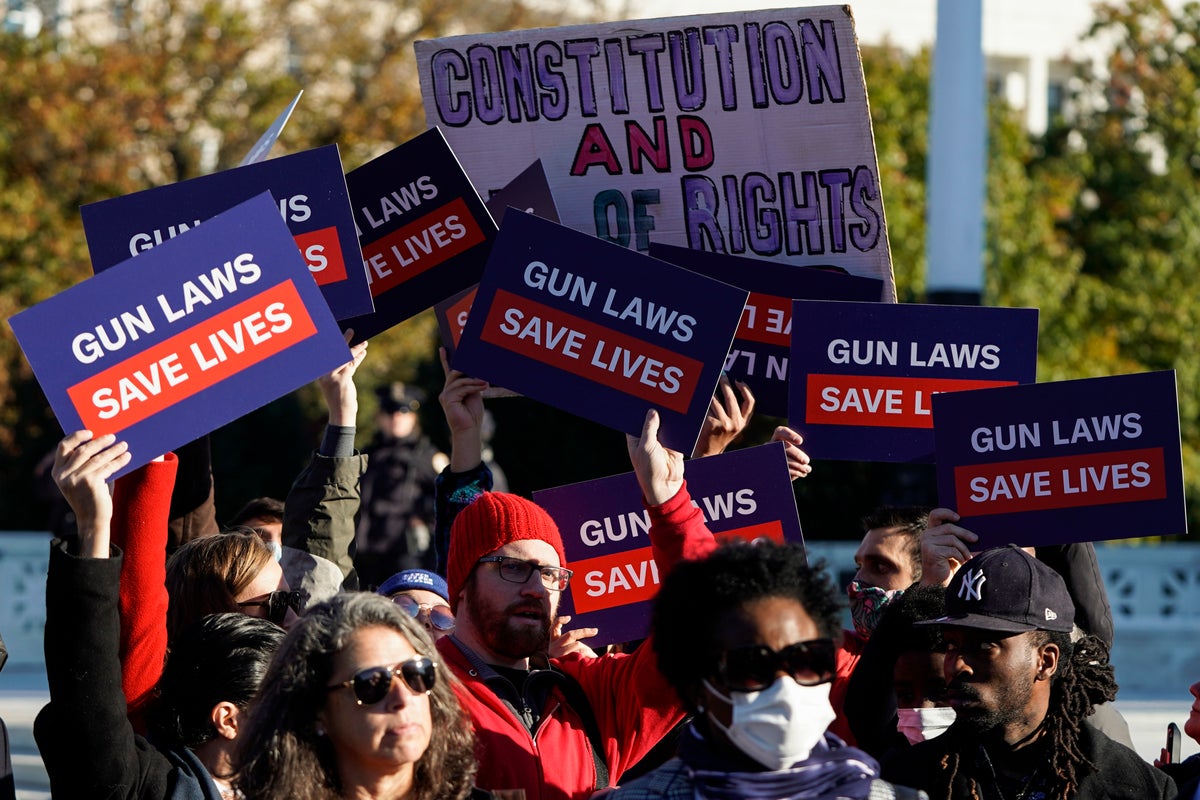 New York's governor has attacked an "outrageous" Supreme Court ruling that makes it easier to carry hand guns in the state – and which has wider implications for the entire country.
After the Supreme Court – examining a case orginating in New York – ruled for the first time that the US Constitution protects an individual's right to carry a handgun in public for self-defence, Governor Kathy Hochul said the decision was the was "outrageous" , particularly as it came at a time of "national reckoning on gun violence".
Her comments were a reference to the increased demand for gun regulation in the wake of mass shootings in Buffalo, New York, and Uvalde, Texas.
"In response to this ruling, we are closely reviewing our options – including calling a special session of the legislature," she tweeted.
"Just as we swiftly passed nation-leading gun reform legislation, I will continue to do everything in my power to keep New Yorkers safe from gun violence."
Her comments were echoed by many in the state, as well as the city of New York, and across the nation, where aa grass roots effort has helped set the way for the first serious bipartisan gun regulation legization to be passed by Congress in three decades .
Congressman Ritchie Torre, a Democrat who represents the New York's 15th congressional district, said: "The Supreme Court's decision will deepen the crisis of gun violence in NYC and beyond."
He added: "Striking down the proper cause requirement, as SCOTUS has done, means allowing the average person a right to carry a gun in public, even in a city as densely populated as NY."
More follows….