Kendall Jenner isn't the only Kardashian "built like an athlete"…so is Kim! And she has the bone density scan to prove it.
Kim Kardashian41, shared the results of her recent bone density scan on her Instagram Stories, revealing that her bones aren't just strong, but rank her in the "athlete category".
Kardashian documented the process of her scan in a Body Spec van, where her scanner explained that based on the results, her bones were stronger than 93 to 97 per cent of the population.
"You hear that?!?!!!! My bones [are] stronger than 93-97% of people," Kardashian wrote on the video, which you can watch above.
READ MORE: Wendy Williams' family 'unnerved' after her bizarre marriage claim: 'She's never talked like this'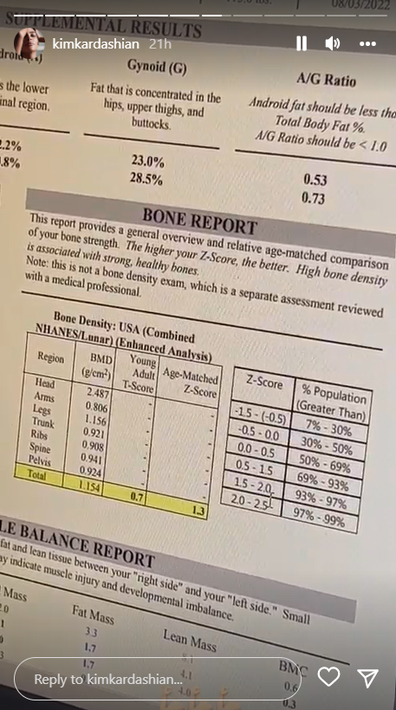 READ MORE: Jennette McCurdy recalls moment she 'broke' while filming with co-star Ariana Grande
The scan also compared Kim's body fat percentage to a scan she did last year.
"Ok guys so a year ago, my body fat percentage was 25 per cent, and now it's 18.8 per cent," she says.
"So that would be considered athlete category," the scanner adds.
"Athlete category! You hear that?" she marvels.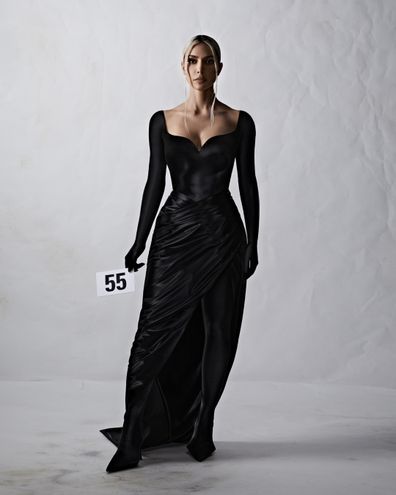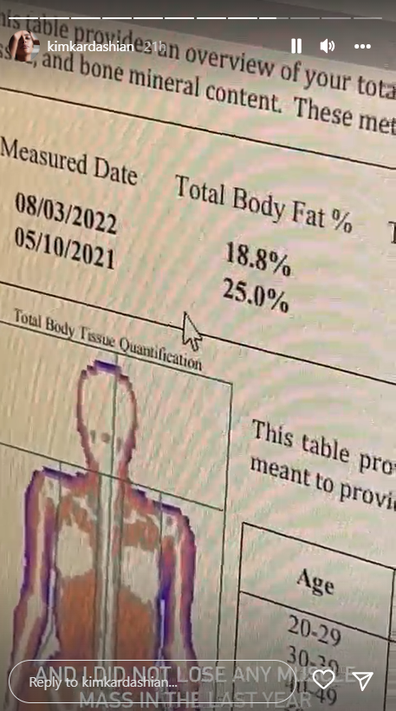 For a daily dose of 9Honey, subscribe to our newsletter here
In the video text, she adds that she did not lose any muscle mass despite her fat loss.
The Skims mogul has been looking distinctly trim lately, having famously lost seven kilograms to fit into Marilyn Monroe's original 1960s gown at this year's Met Gala, and making a number of eye-catching appearances during Paris fashion weekwhere she wore a handful of body-hugging looks.
The star even debuted at Balenciaga's Paris couture fashion show this year, wearing a tight black satin gown.
Kardashian also recently showed off her toned figure in a series of beach bikini picswhich some fans claim had a hidden message for her ex, Kanye West.
READ MORE: Everything you need to know about the drama with Beyoncé's Renaissance album
In the photos, Kardashian wears a near-see-through white bikini and a 'The Incredibles' t-shirt.
Fans suggested Kim was making a reference to a now-famous interview West gave when he first appeared on Keeping Up with the Kardashianswhere he likened his family life to that of the Disney film The Incredibles.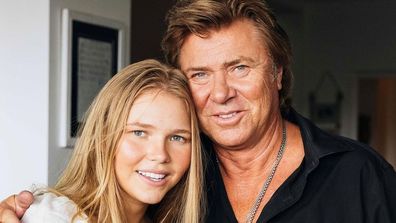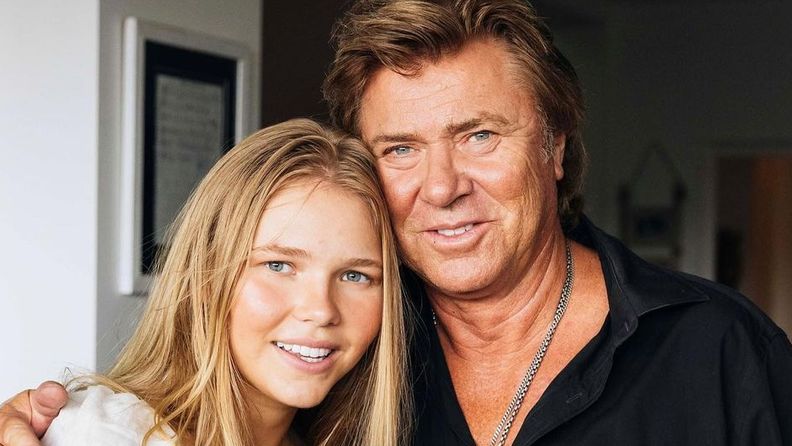 Richard Wilkins celebrates daughter Estella's birthday