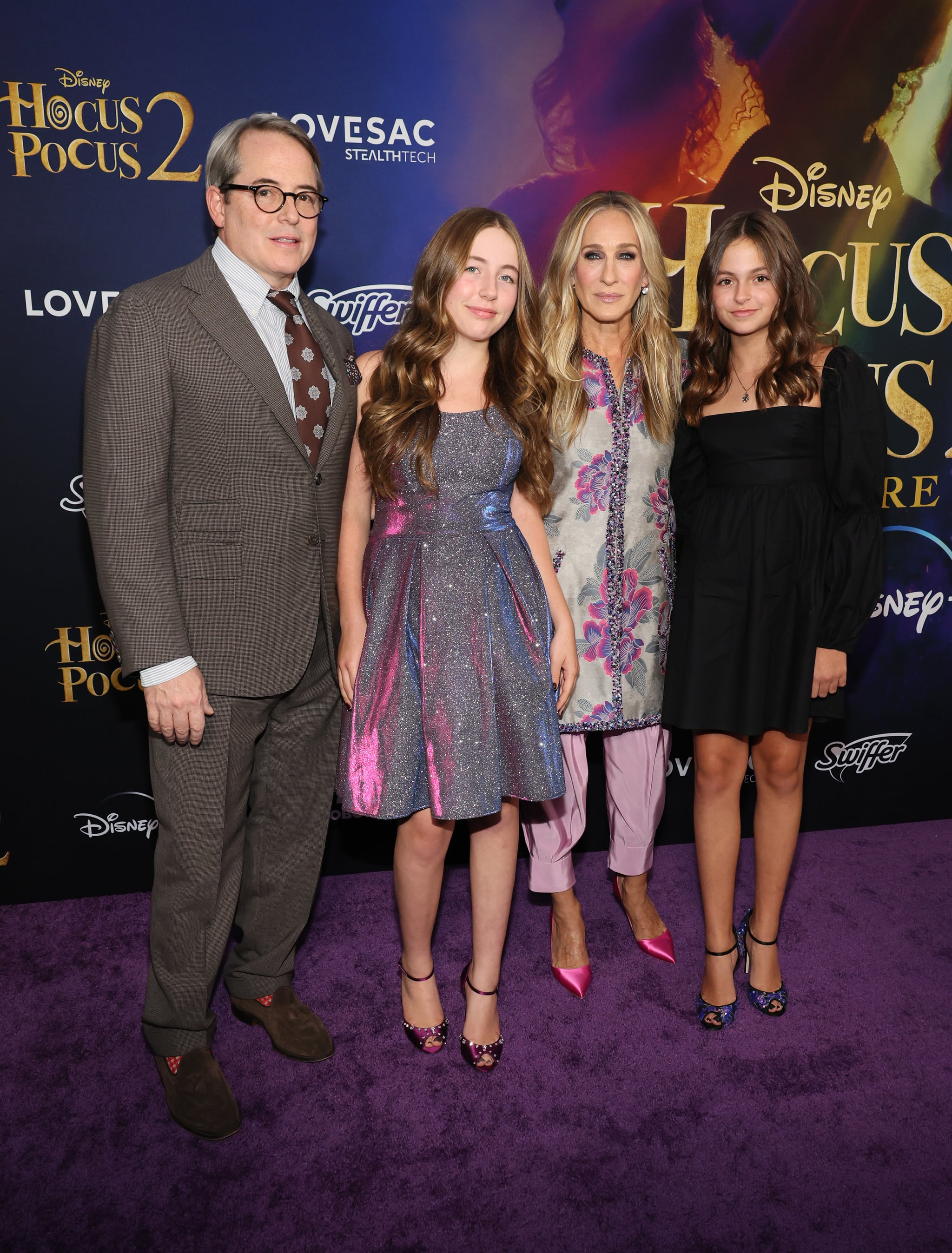 Image Source: Getty Images
Sarah Jessica Parker's best-known role looking involves for love and living her best single life in the process, but in reality, the "And Just Like That" star has been happily married for over 20 years, and is a mom of three. The actor's relationship with "Ferris Bueller's Day Off" alum Matthew Broderick — the pair started dating in 1992 and got married in 1997 — has been one of Hollywood's most successful marriages. Parker, who is currently filming season two of the "Sex and the City" revival and starring in the new "Hocus Pocus," and Broderick, star of "The Producers" and much more, welcomed son James in 2002, then twin girls in 2009. Although Parker, 57, and Broderick, 60, are tight-lipped about their kids for the most part, here's what we know about their family.
James Wilkie Broderick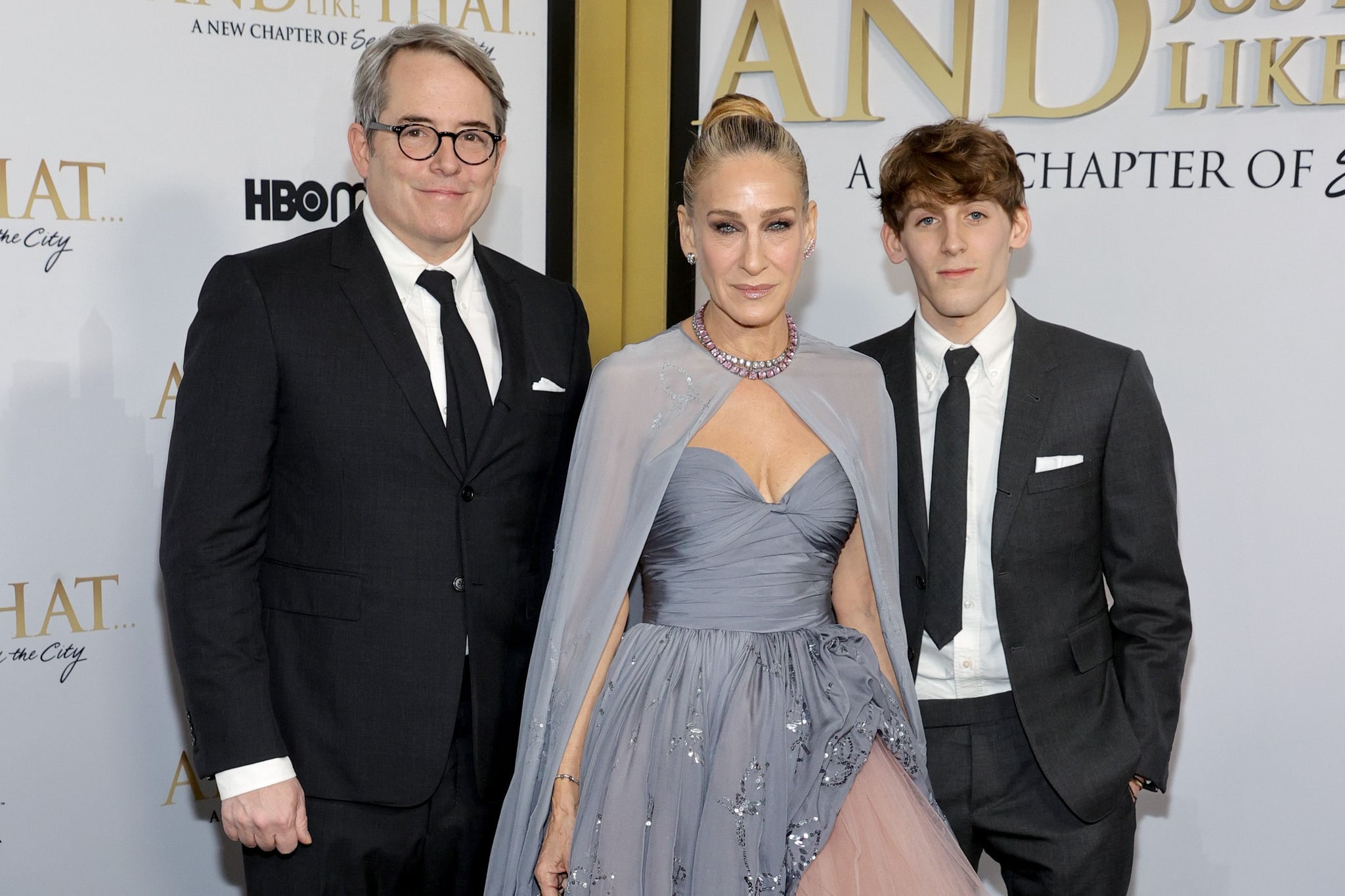 Image Source: Getty Images
Their first child, James, was born Oct. 28, 2002. The almost-20-year-old is often seen hanging out with dad Broderick at New York Knicks games. Although SJP is usually quiet about her kids, she has made exceptions by posting tributes honoring them on their birthdays. On James' 18th birthday, she posted photos of him as a child on Instagram, writing: "On this day, you are 18 years old. I marvel at the passing of those years but equally the young man you are becoming. My love for you is an ache and an honor. As you leap toward and into your future, I remain your privileged and steady confident and joyful witness to the year ahead." James also appeared on the red carpet with both of his parents in support of Parker's New York City "And Just Like That…" premiere in 2021, as seen above.
Marion Loretta Elwell
Daughter Marion (a twin!) was born June 22, 2009, via surrogacy after the couple tried unsuccessfully to conceive again. "You turned our lives inside out and upside down, filled and continue to fill all the remaining space with endless surprises, romance, sentimentality, art and a bounty of a sort of love we didn't even know we were missing," Parker wrote on Instagram about her daughters in June 2021.
Both girls then joined their parents on the red carpet at the 2022 premiere of "Hocus Pocus 2," matching mom in shoes from her eponymous collection.
Tabitha Hodge Broderick
Like twin sister Marion, Tabitha was born June 22, 2009, via surrogacy. Parker opened up about the rewards, and struggles, of parenting in 2018 during an episode of Girlboss Radio. "You're in a constant state of worrying about your children . . . It's very painful and it's exhilarating. It's a really interesting way of living in the world. I read books differently, or I look at parents and children on the subway differently I hear music differently or when I see something, I think, 'I wish Tabitha and Loretta were with me now and they could see this.' That's the good part," Parker said.