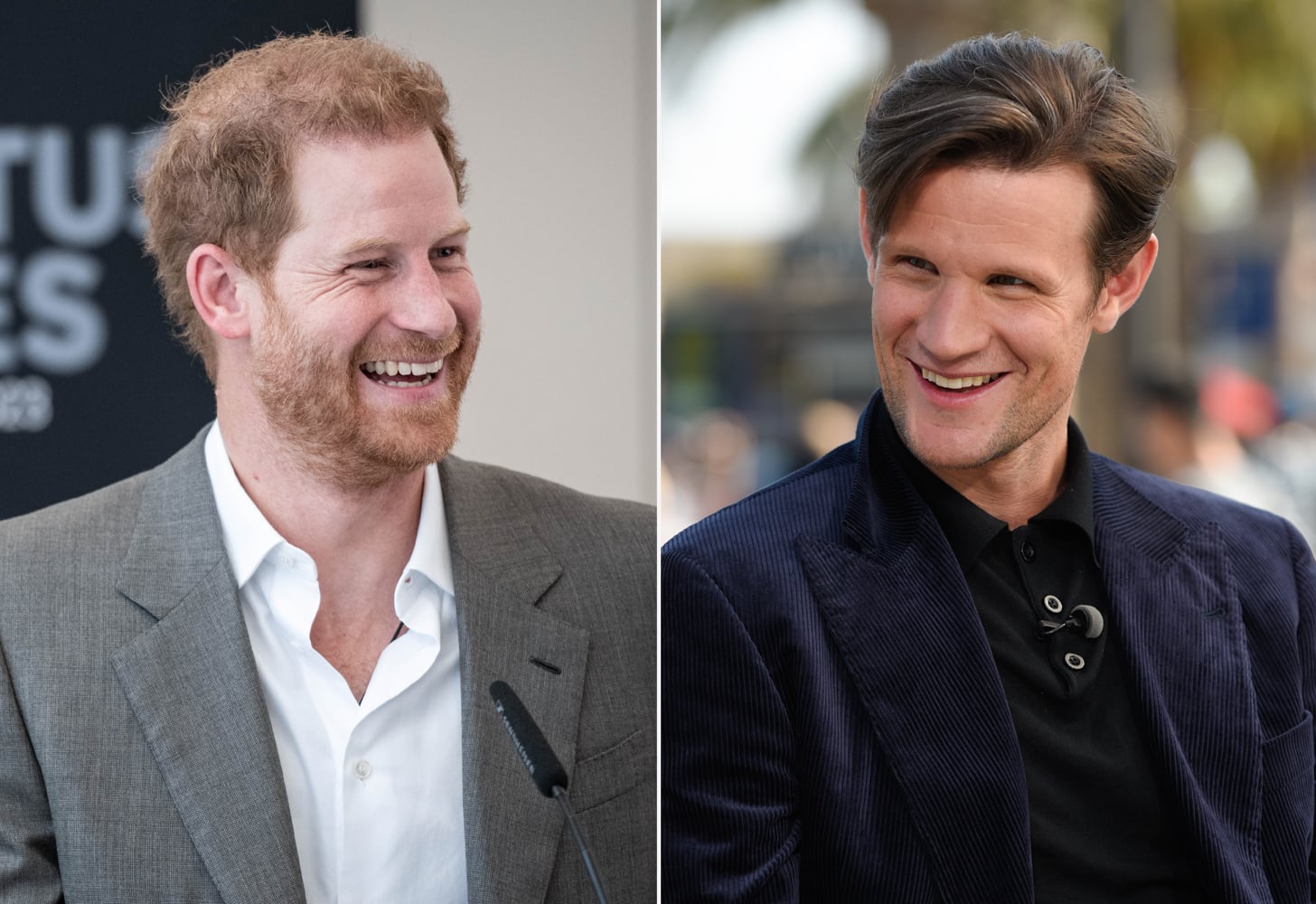 Prince Harry's got dad jokes galore. During a "Today" show interview on Sept. 15, actor Matt Smith reminisced about the humorous interaction he had with the Duke of Sussex while meeting him at a polo match years ago. "He walked up to me, and he went, 'Grandad,'" Smith recalled, mimicking their handshake with coanchor Savannah Guthrie. Harry's quip is, of course, a reference to Smith's role of him as young Prince Philip, aka Harry's grandfather, on the first two seasons of "The Crown."
Though Smith couldn't confirm whether Harry is a regular viewer of the Netflix drama series or simply watched a few episodes back in the day, the "House of the Dragon" star said the late Queen Elizabeth II consistently tuned in. "She used to watch it on a projector on a Sunday night, apparently," he said, adding that Prince Philip "definitely didn't" watch.
Smith also addressed the Queen's recent passing, sharing that he's planning to return to his home country of England to honor her legacy. "I think it's a piece of history. I don't think we'll ever have a monarch that serves for 70 years again," he said. "I just want to be in London. I want to experience it. I think I want to share in the ceremony of it." He later added that he "fell in love with Philip" while portraying him in "The Crown," sharing admiration for his dela and Elizabeth's decades-long love story. "He was great. He loved her, he really made her laugh. They were a fabulous couple together, 70-odd years."
Watch Smith's entire "Today" show interview below to see him discuss "House of the Dragon" and hilariously deliver the weather forecast alongside Al Roker.