After a cloud of controversy over the funny girl revival, including the replacement of its lead actress, Lea Michele has finally made her debut in the Broadway musical.
In bootleg audio and videos recorded by fans both inside and outside the August Wilson theater in New York on Tuesday, the audience is heard laughing, gasping, cheering and chanting for the glee star during her first performance in the role of American comedian Fanny Brice.
Michele, 36, even poked fun at the bizarre internet conspiracy that she is illiterate in a now-deleted audio recording shared to Twitter.
"You're like a character out of a book, and I haven't read so many books," the actress, as Fanny, says in the audio.
Watch the video above.
READ MORE: Everything to know about the Lea Michele and Beanie Feldstein funny girl drama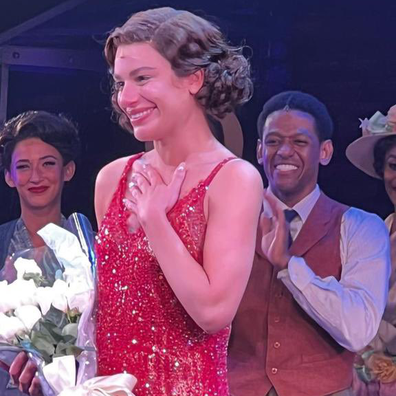 The crowd immediately howled with laughter, illuminating the very type of comedy that inspired the show.
During the show, Michele also belted out a rendition of the song that launched her and the glee cast into the spotlight, 'Don't Rain on my Parade', which was met with a standing ovation and eardrum-bursting cheers.
The funny girl revival has been mired with issues from the beginning. The original lead Beanie Feldstein seemingly couldn't live up to Barbara Streisand's enormous shadow, eventually announcing her departure from the show and citing creative differences.
Feldstein was then replaced by Michele who, uncannily, also played Fanny Brice in the fictional of revival of funny girl on glee.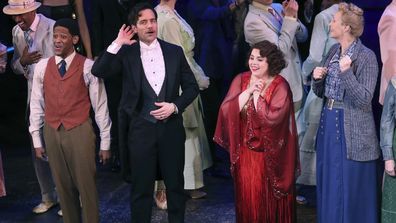 Shortly after, fellow funny girl cast member Jane Lynch – who starred alongside Michele in glee, playing Coach Sue Sylvester – announced she would be leaving the Broadway production right before Michele's debut, raising questions over possible tensions.
Michele herself has been the center of numerous controversies, including but not limited to allegations of racist microaggressions towards coworkers, diva attitudes and generally being difficult to work with.
When the actress was named as Feldstein's replacement in the funny girl revival, the internet was understandably divided. Many people felt Feldstein had been misunderstood and perhaps judged on her looks rather than her performance.
Moreover, it was thought Michele's previous behavior should not be rewarded with such a prestigious role. However, others believed her powerhouse vocals would be a welcomed addition to the flailing show.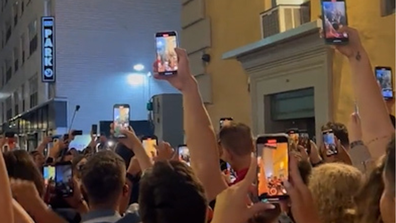 The latest controversy surrounding the star involves a conspiracy that she cannot read or write, with a litany of 'evidence' having been shared to Twitter and TikTok in recent years.
As Michele did not originate the role of Fanny Brice, she will not be eligible for a Tony for her role in funny girl.
But one thing is clear – it seems she is already turning around the production which, just a month ago, was struggling to fill the theatre.
For a daily dose of 9Honey, subscribe to our newsletter here.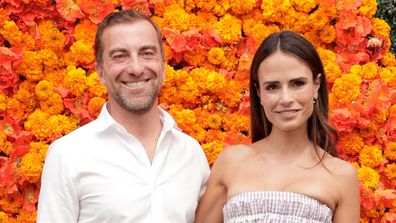 Fast and Furious star Jordana Brewster marries Mason Morfit