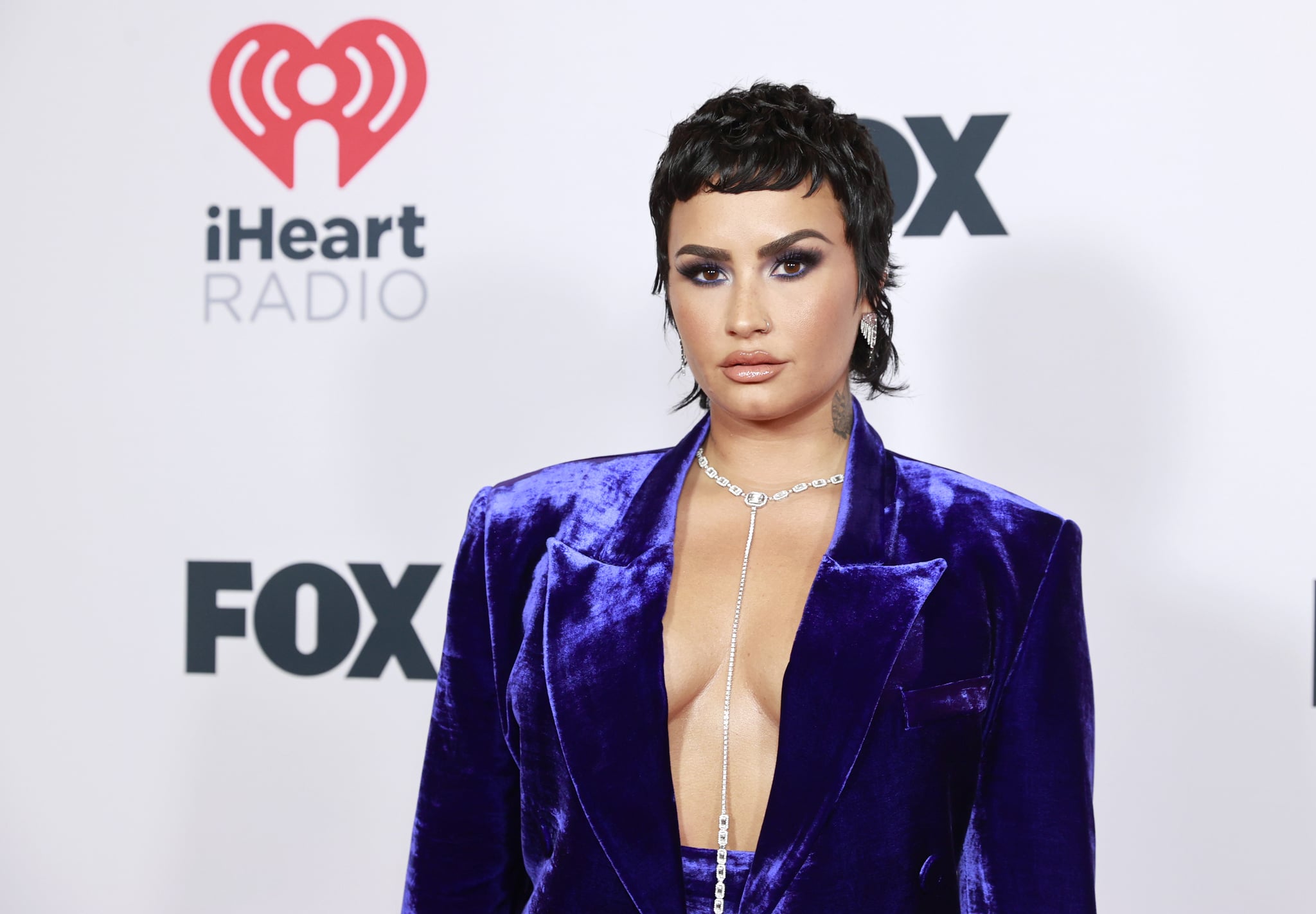 Fresh off the release of her new album, "Holy Fvck," Demi Lovato is reflecting on her decades-long career — including their days as a teen Disney Channel star. The "29" singer appeared on an Aug. 24 episode of the "Call Me Daddy" podcast and got candid about what life was like for her as a child actor. Lovato also revealed that they have a new project in the works, which will delve further into her Disney experience — and they want to tap another former stars to do the same.
"I do have a project in the works where I want to talk to some of those people about their experiences," Lovato told host Alex Cooper when asked if they've ever spoken to Selena Gomez, Miley Cyrus, or the Jonas Brothers about their team with Disney. Of her fellow Disney stars, Lovato added that they all have talked about their shared experiences over the years, but they'd like to speak to "other child stars as well" for her yet-to-be-titled project.
Though she didn't share any other details about it, including whether it's a TV or film project, Lovato's announcement doesn't come as a surprise as they're not the first to open up about the realities of being a child star. Jennette McCurdy recently released her memoir, "I'm Glad My Mom Died," on Aug. 9, where she did not mince words about her difficult challenges in the industry, specifically with Nickelodeon. In her book, McCurdy shared that she was allegedly offered "hush money" ($300,000) and an NDA by the kids network to prevent her from speaking about her experiences, which she turned down.
In her "Call Me Daddy" podcast interview, Lovato also touched on a similar kind of control Disney and fame had over her life as a teenager. "There were expectations on you to be a role model because, all of a sudden, you're thrust into that position, whether you want to be or not," she said. "You're on shows that kids are watching, you can't be seen at a party with a red cup in your hand because it looks like it could be alcohol."
Lovato also said, during their teen days, a website called Ocean Up would "take all scandalous things that were happening to Disney actors and put it on there." "We lived in fear of that website," she added. "Wasn't really ever Disney saying, 'You can't do this, you can't do that,' but if something happened there would be conversations."