Demi Lovato and That '70s Show star Wilmer Valderrama were together for almost six years – but a new song doesn't seem to frame their relationship in a loving light.
Lovato – who is non-binary and uses she/her/they/them pronouns – is about to release her eighth studio album Holy Fvckand a snippet from her soon-to-be-released track '29' that surfaced on TikTok this week appears to call out their controversial 12-year age gap. Listen above.
"Fibre on the vine / too young to drink wine / Just five years of bleeders, student and a teacher / Far from innocent / what the f–k's consent? / Numbers told you not to / but that didn't stop you, " Lovato sings, which some believe is to be in reference to Valderrama.
READ MORE: Prince Harry having 'second thoughts' about his family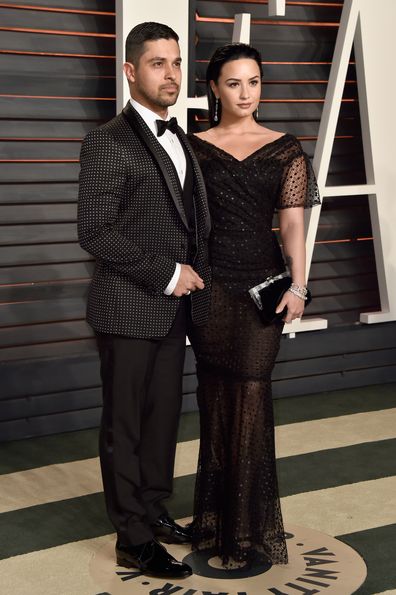 More of Lovato's lyrics from '29' are: "Thought it was a teenage dream / just a fantasy / But was it yours or was it mine? 17, 29 / Oh, oh, oh, oh, oh / 17, 29."
"Finally 29 / Funny, just like you were at the time," Lovato concludes, seemingly referring to her current age – 29 – which was the age of Valderrama, now 42, when the duo dating started.
For context, Lovato and Valderrama started dating in 2010, and were in an on-again, off-again relationship for six years, which ultimately ended in 2016. When they first got together, Lovato, according to the song, was 17.
READ MORE: X-ray photo silences footballer's wife's 'milking' claims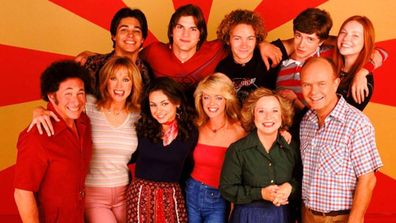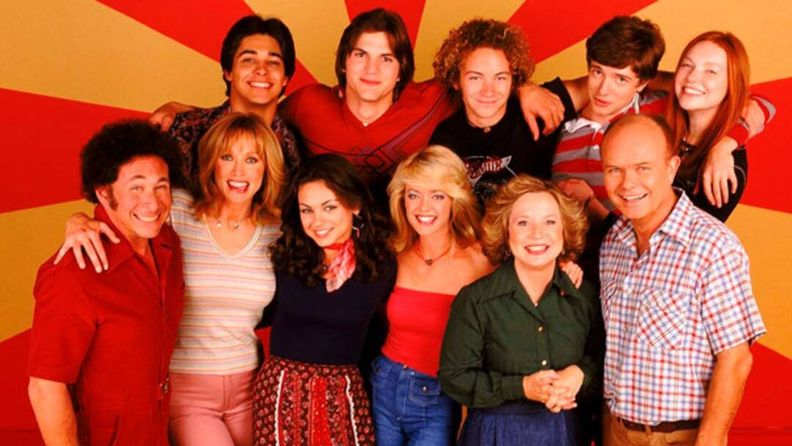 That '70s Show cast: Then and now
The Camp Rock star previously told complex in 2015, however, that Valderrama had no interest in Pursuing a romance with her until she turned 18.
"We shot a PSA together for the 2010 Census forms for Latino Vote," she told the publication.
"We shot them at his house, so we actually met there. Of course, I was like, 'Oh my god. You're so attractive.' And he was like, 'You are not 18. Get away from me.'"
Lovato said the pair became good friends, and Valderrama supported her through a "number of situations and breakups or whatever."
READ MORE: Chrissy Teigen announces pregnancy after devastating loss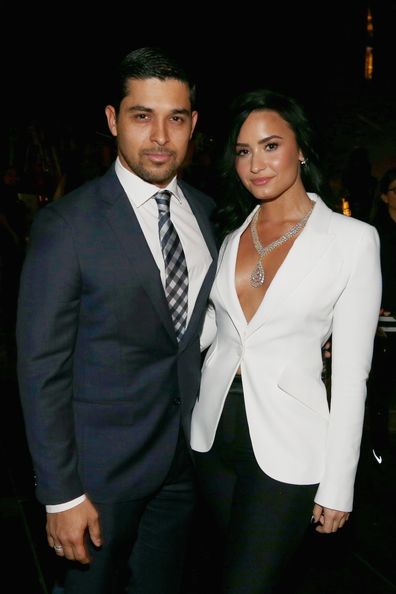 "Then as I got older and we grew closer, it was like, 'Hey, maybe we should try this thing out.' We did, and we've basically been together ever since," she said at the time.
Lova, of course, has not explicitly said '29' about Valderrama, but fans have been speculating in the comments of the video where the song was leaked.
I am SHOOK. " I am [how] she'd feel once she got to the age of him when they started dating," one fan wrote.
Another fan said: "I never knew they dated bc I wasn't on social media as a kid but wow this song is powerful glad she's calling him out."
For a daily dose of 9Honey, subscribe to our newsletter here.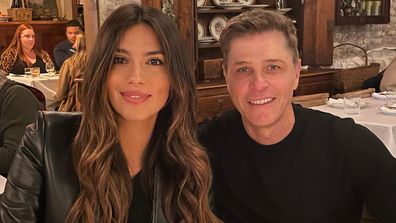 Pia Whitesell, 38, reveals she does not want children with new husband Patrick Whitesell, 57