Australia's own superhero Chris Hemsworth may now be known worldwide as the God of Thunder, but when he was first cast as Thor, he was a "no-name."
Over a decade later, however, that is absolutely not the case – and largely thanks to his role in the Marvel Cinematic Universethe 38-year-old Thor: Love and Thunder star has been steadily topping the world's highest-paid actors lists in recent years.
The A-Lister, however, has not forgotten his roots, and to celebrate the upcoming release of the fourth Thor film, he shared some footage dug out from the archives of his original screen test for the Marvel favourite, shot in 2009 ahead of the first movie's 2011 release. Watch above.
READ MORE: Depp's agent lashes reports of $433 million Disney deal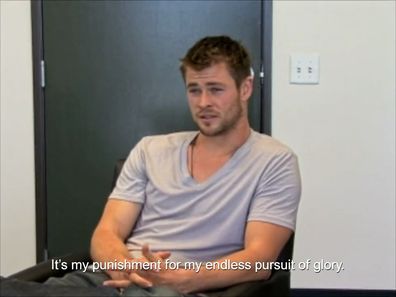 "For over a decade you have shown us that Thor is still worthy," Hemsworth wrote alongside the video on Instagram.
"We're humbled and grateful to all of you who have been part of this incredible journey. We can't wait for you to see Thor: Love and Thunder."
In the video, cast members such as Natalie Portman and Tessa Thompson speak about the upcoming film and Hemsworth, as does director and star Taika Waititibut it's President of Marvel Studios and Executive Producer Kevin Feige's words about the actor that strike a chord.
READ MORE: Paula's struggle after losing her husband to suicide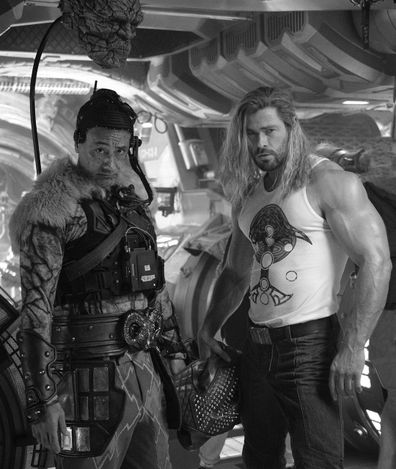 "One of the early decisions we made at Marvel Studios was bringing on Thor," Feige says in the video. "And we always knew we wanted to find an amazing performer who had the chops to perform this character as we saw him."
"We looked the world over, and we found Chris Hemsworth," he continued.
In the screen test, Hemsworth, who would have been around 26 at the time, can be seen sitting at a table, reading lines.
"The world is my punishment," Hemsworth, as Thor, says. "It's my punishment for my endless pursuit of glory."
"The way Chris did it, we thought, 'Okay, this is gonna work,'" Feige continues.
READ MORE: Rapper's Devastating Call to Megan Fox
Last night, Hemsworth appeared on the red carpet in Sydney alongside wife Elsa Pataky.
It was a family affair as Hemsworth celebrated Thor: Love and Thunder's premiere alongside the Spanish actress and their twin sons, eight-year-olds Tristan and Sasha, who made their very own red carpet appearance in suits and sneakers.
Tristan stars as a young Thor in the film.
Hemsworth's brother Luke Hemsworthwho also stars in the film, as well as his wife Samantha, and their children were also present, as was Waititi and his children.
READ MORE: Six ingredient dinners to save your budget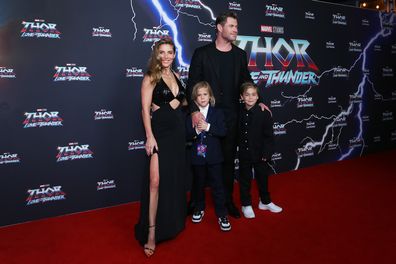 Between his initial Thor casting and the release of the first Thor film, Hemsworth wed Pataky, 45, and moved to Byron Bay.
The couple share three children: 10-year-old daughter India Rose Hemsworth, born in 2012, and eight-year-old twins Sasha and Tristan Hemsworth.
Thor: Love and Thunder is in Australian cinemas from Wednesday July 6.
For a daily dose of 9Honey, subscribe to our newsletter here.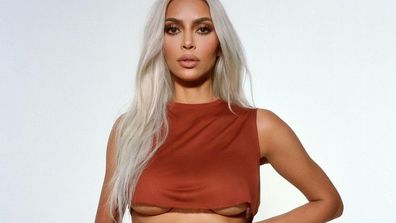 Khloé Kardashian pokes fun at Kim's new underwear pic