Key events
Mark Butler has given an update on monkeypox:
Case numbers are certainly growing in countries that haven't traditionally experienced monkeypox – countries outside of Africa. There are more than 25,000 cases I saw last night on the US CDC site, most of them in North America, the UK and Europe.

There are, at last count, about 55 cases having been recorded here in Australia. We're certainly running well behind the level of case reporting you see in the US, Canada, Europe and UK. But we've been working very hard on this response for the last several weeks, and I'll be able to announce it later today.
The last parliament session of the sitting has officially begun.
More than 12,000 Australians have died of Covid since the pandemic began ("post- pandemic" is a little like saying postcolonialism or postpartum – the "post" means forever changed, never to return to what was).
So it may be cold comfort to learn we are past the peak of this winter for many. We are thinking of you and how the pandemic has changed life for so many.
Health minister 'quietly hoping' Covid wave has reached its peak
Have we passed the winter peak of Covid?
Mark Butler tells the Nine network:
That is what I'm hearing. We're not calling it yet. There is what we've seen through the pandemic, something of a school holiday effect where transmission seems to dip off because of the different types of activity and school holidays.

But it does seem clear cases are starting to peak and maybe drop off in some states. And very pleasingly hospital numbers have dropped off over the last couple of weeks.

They're still very large. There's still about 5,000 Australians in hospital with Covid. That's placing enormous pressure on our hard working doctors and nurses and other hospital staff.

But we are quietly hoping that we have reached the peak earlier than we than we expected to. What is clear is that we're certainly past the peak of influenza, and that's relieving some pressure on our hospital system.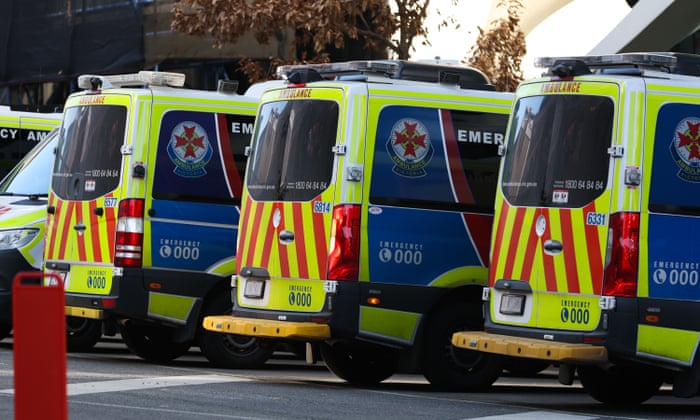 The parliament will sit at 9am – once the morning proceedings are done, it will be into the climate bill – people are getting ready to head to the galleries to watch it pass the house.
It has been a very, very long decade. There are a lot of people who need to see this, even if there is still a very, very long way for us to go to actually start acting.
More detail on independents' amendments to Labor climate bill
There are two main amendments from the independents which the government seem to be in support of.
One, from Curtin MP Kate Chaney (who is isolating with Covid) will be moved by Monique Ryan on her behalf is an amendment to the Objects clause of the Bill so that it clearly states that its intention is to actually drive climate action, and that the action is linked to the science.
That will be relevant in future reviews of the bill's efficient and in any interpretation of the bill.
The inclusion of an Objects clause that addresses targets, accountability, expert advice and the need for climate action in line with the science makes it clear that this is the beginning of a new era in Australia," Chaney said in a statement.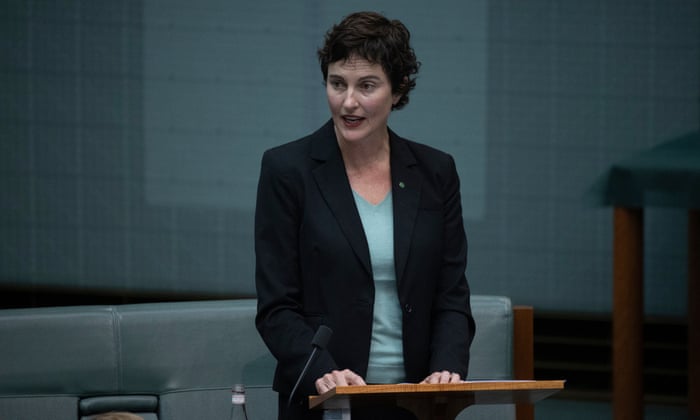 North Sydney MP Kylea Tink has an amendment which acknowledges the impact of climate change. That is not so much about the function of the legislation, but it does add in why it is so important.
Helen Haines, who is also in Covid isolation, has an amendment she flagged earlier in the week which adds in regional perspectives to the climate change authority functions, and includes appointing regional experts to the authority, as well as adding in a regional focus to the minister's statement. The government seems to be in support to that one as well.
The independents also won a "floor not a ceiling" concession that was negotiated as part of the bill already.
Everyone seems pleasantly surprised at how the legislation negotiations were carried out, which hopefully bodes well for future sticking points.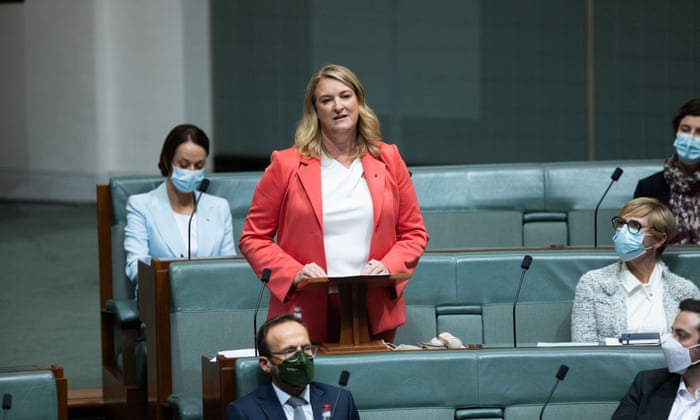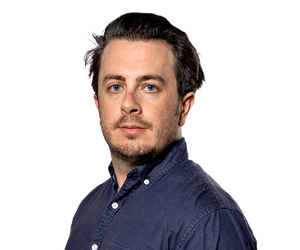 Josh Butler
MPs and senators weigh in on climate bill debate
As Amy flagged earlier, today is still all about climate. Roaming the halls of the press gallery this morning between media spots, Chris Bowen, Simon Birmingham and David Pocock all weighed into the debate from their respective sides in a series of doorstop interviews.
Bowen, the climate and energy minister, praised the "courage" of Liberal MP Bridget Archer who pledged to cross the floor and vote for the government's 43% emissions reduction cut.
What is a point worth noting though, is she is one of a Liberal National caucus of more than 60. All they can find is one person who gets it. That's a lament on the modern Liberal party.

They've got to decide whether they want to be a credible alternative opposition or an irrelevant rump on the side.
Pausing for emphasis between each word, Bowen claimed the opposition "Just. Don't. Get. It."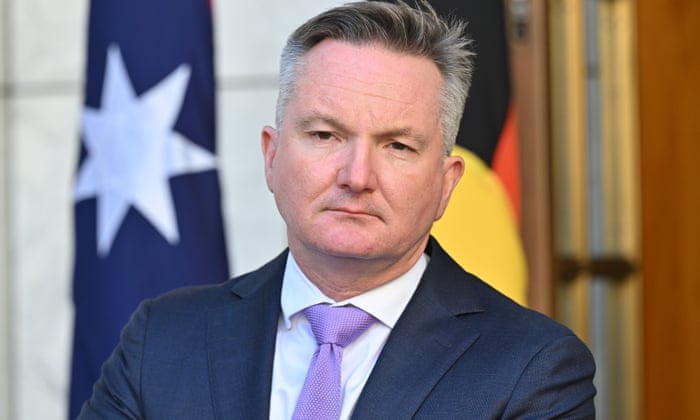 Birmingham, one of the few Liberal moderates left in the caucus, said he backed higher climate ambition but said Labor's legislation was "close to window dressing".
He said he had "nothing but respect" for Archer's decision, and that he "understands the decision she's come to".
The shadow foreign affairs minister flagged the opposition would set its own climate targets, which he said he wanted to be higher than the Abbott-era 26-28% by 2030, closer to the next election.
Pocock, the independent senator from the ACT, now emerges as a crucial linchpin in the Senate vote – with his support alone enough to tip the vote over the edge into majority. He welcomed the legislation but said the target was not high enough, and was still making up his mind.
Pocock told the ABC he was "not here to rubber-stamp government bills", signalling he would keep examining the bill through a Senate committee and was negotiating with Bowen on more amendments.
Working with the crossbench to put forward things that are sensible will actually strengthen what we're trying to do," Pocock said.
A number of the lower house "community independents" (referred to colloquially by some as "the teals") will hold their own press conference shortly.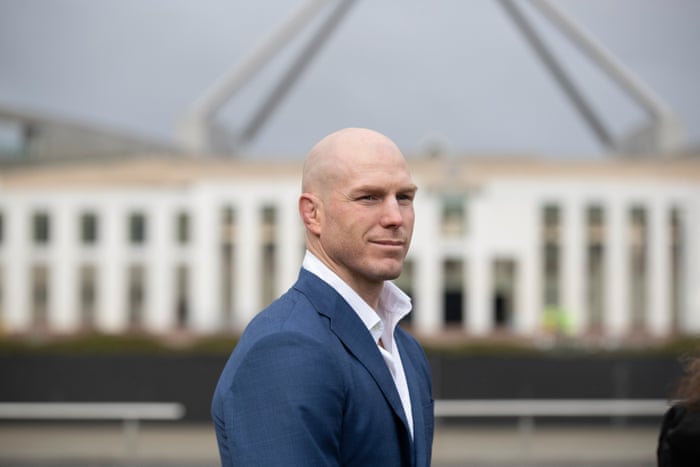 UN secretary general António Guterres accuses fossil fuel companies of 'grotesque greed'
The UN secretary general, António Guterres, has described the record profits of oil and gas companies as immoral and urged governments to introduce a windfall tax, using the money to help those in the most need.
Speaking in New York on Wednesday, Guterres said the "grotesque greed" of the fossil fuel companies and their financial backers had led to the combined profits of the largest energy companies in the first quarter of this year hitting almost $100bn (£82bn).
"It is immoral for oil and gas companies to be making record profits from this energy crisis on the backs of the poorest people and communities, at a massive cost to the climate," he said.
"I urge all governments to tax these excessive profits, and use the funds to support the most vulnerable people through these difficult times."
Read more here:
Independents to put amendments to Labor's climate bill
We'll be hearing from the independents who were elected at the last election on a platform of more climate action in about 15 minutes.
They are putting through amendments to the government's climate bill today. They are modest amendments, but have been part of the negotiations with Labor.
The independents work together on issues they have common ground on, but there is no formal voting arrangement among them. Each has said they will look at each piece of legislation on its merits.
Global heating could quickly reverse Great Barrier Reef coral recovery
In less cheery Queensland news, Graham Readfearn has a depressing update on the Great Barrier Reef:
Marine scientists monitoring the Great Barrier Reef say they have recorded the highest levels of coral cover in 36 years in the north and central areas, but warned any recovery could be quickly overturned by global heating.
The Australian Institute of Marine Science's annual long-term monitoring report says the fast-growing corals that have driven coral cover upwards are also those most at risk from marine heatwaves, storms and the voracious crown-of-thorns starfish.
Global heating is accepted by scientists as the reef's biggest long-term threat.
The capital of the Greatest Nation on Earth looked a lot like Canberra this morning (which is particularly dreary with a half-hearted attempt at a thunderstorm this morning).
Brisbane was looking a bit Gotham-esque:
Emissions reduction target 'doesn't require legislation': Simon Birmingham
Simon Birmingham, one of the remaining moderates in the Liberal party room, was asked by Patricia Karvelas about his colleague Bridget Archer confirming she will cross the floor to support the government's climate bill.
Will Birmingham – the man who, the day after the Liberals' huge loss, said it was time for the party to get real on climate – act on the bill?
Well no. But not because he doesn't care, but because he doesn't have to:
We've got I have nothing but respect for Bridget and I can understand how she has come to that conclusion. From my perspective if the 43% target required legislation, then I would have wanted to vote for it in a heartbeat.

However, it doesn't require legislation. You've had Chris Bowen explain that to your listeners many times over now. And indeed, Anthony Albanese himself has said the government could have lived with the legislation or live without the legislation.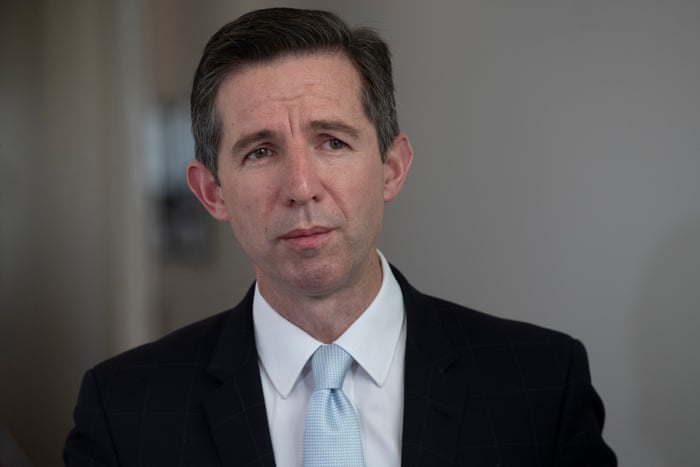 There were some *special* speeches as part of the climate debate last night.
Bridget Archer confirmed she would cross the floor.
And Barnaby Joyce confirmed he is still fighting battles from a time when some thought he was "Australia's best retail politician".
He told the house last night the climate bill would do nothing. But that it would also destroy the economy. (This when people are receiving power bills that have them considering whether they can afford to eat every day while they pay it off.)
Joyce:
I've always wondered why perfectly sane, well-educated individuals fall for this form of absolutism. I believe that the attraction is primarily aesthetic and that the experience is fun, because the world of a sort of quasi-conspiracy theory is very like the world of a game.

The rage and fear and conviction that conspiracy theorists display are aestheticised versions of the real things. This perennial focus on the weather is a peculiar tension between philosophical monism and an alternative view.

Tonight we've even heard of that quasi-religion—and it is a quasi-religion. They extol the virtue of believers. They talk about deniers. They have an absolute belief, without any version of thermodynamics or atmospheric science. It is a form and extension of a paranoia.

We've heard tonight about disease, temperature, floods, fires – a great catastrophe, the Four Horsemen of the Apocalypse – which are somehow to be avoided by the passage of a piece of legislation through this house.

It is a fact that there is nothing of this legislation that will affect the climate – nothing at all. It is a form of virtue signalling. It is a form of – at its best – being a part of a global movement, but a global movement that the vast majority of the globe is not part of.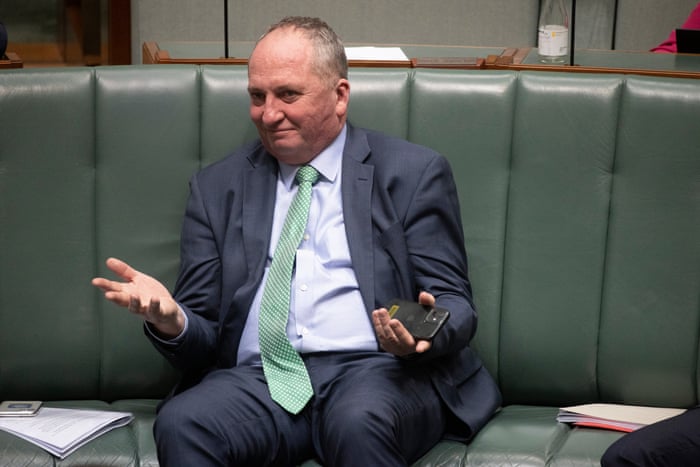 We have made it to the last day of the first sitting.
What a month.
It's still all about climate, but now it's about climate with a sense of optimism. The independents elected on climate action platforms will put through their amendments and the bill will pass the house, with the knowledge it will also pass the senate.
For the first time in a decade, Australia will have a climate policy. The Coalition dealt itself out at the first opportunity (standard when it comes to the Coalition and climate action) and the Greens stepped into the role of a constructive opposition.
Adam Bandt managed to have his party room all facing the same way. Now the Greens and the crossbench are focused on pushing Labor to do more. But it says something about the 47th parliament that this legislation, as 'symbolic' as it is, will be passed, because it's what needs to happen.
Murph puts all that much more eloquently (as she always does):
But there is still much to do.
Mike Bowers is up and about already because of course he is – the man is a machine. I'm borrowing from his life force to get this blog out today.
Katharine Murphy is also already at her desk, despite burning the midnight oils again last night. I am also borrowing from her lifeforce (you can hear her on ABC radio RN just before 8am).
Paul Karp, Sarah Martin, Josh Butler and Tory Shepherd round out your Canberra team.
We'll cover the day, along with the rest of the Guardian brains trust filling the blanks.
It's an apple and my second black coffee today – turns out biscuits for breakfast does not make for a healthy day. Who knew?!
Ready?