Key events
Possible shooting suspect in custody in north Queensland
Queensland police say a suspect in the shooting of four people near Collinsville in north Queensland may be among those in custody.
The shooting occurred yesterday morning at a rural property in Bogie near Collinsville. Of the victims, two men and a woman have died while one man remains in Mackay Base Hospital in a serious but stable condition with a single gunshot wound to the stomach.
superintendent Tom Armitt told Channel Nine's The today show that of the five people police were speaking to:
Three people remain in custody. We believe one of those persons is responsible for this matter.
No charges have been laid.
Armitt had earlier said: "the parties involved are neighbors and some conversation has occurred between the parties," he said.
Barilaro's former chief of staff to appear at NY job inquiry
John Barilaro's former chief of staff Siobhan Hamblin will today give evidence at the parliamentary inquiry.
She is expected to be asked about what she knows of the former NSW deputy premier's controversial appointment to an overseas trade commissioner role.
Investment NSW managing director Kylie Bell and Public Sector Commissioner Kathrina Lo will also give evidence.
if you want to catch up about what hearings have heard so far this week, Michael McGowan and Tamsin Rose have this report:
Health minister says there are 58 cases of monkeypox in Australia
The health minister, Mark Butleralso discussed the increasing cases of monkeypox being reported around the globe on ABC radio this morning.
The government yesterday announced that monkeypox vaccines have been secured. Butler said they will be due to arrive "this week or early next week".
He said there were now 58 cases of monkeypox in Australia.
ABC asked the minister if he was worried some communities may be vilified, given that monkeypox is being spread through sex (although it is not a sexually transmitted disease). He replied:
We're really conscious of this, it's important to say that anyone can get monkeypox … but this overwhelmingly has affected gay, bisexual and other men who have sex with men.

We're working very closely with the Federation of Aids Organisations, the clinicians in HIV medicine – these are organizations that over 40 years have built extraordinary networks and communities.
Health minister increasingly confident Covid-19 wave has peaked
health minister Mark Butler was on ABC Radio just now after the national cabinet was briefed that the country may have seen the worst of the current wave of Covid.
Butler said there were still pressures on the health system with "close to 5,000 Australians in hospital with Covid – that's close to one in 12 public hospital beds".=L
There's no question our doctors, our nurses and other hospital workers are still under enormous pressure … although we're increasingly quietly confident that the peak has appeared a little earlier than we'd earlier feared.
Butler said the third wave had been "very bad", with more than 300,000 cases a week officially though "the likely number was more than twice that".
He said the fourth dose program was "going very well" since it was expanded, but he was still worried about the third dose.
As for the long-term situation, Butler said Covid-19 has not become a seasonal virus the way influenza is.
Investigations continue into north Queensland shooting
Police are speaking to a number of people over the shooting of three people on a remote property near the north Queensland town of Collinsville yesterday.
No charges have been laid.
Acting Superintendent Tom Armitt told Channel Nine today: "What we do know is that the parties involved are neighbors and some conversation has occurred between the parties."
The AAP is reporting that the neighbors are believed to have met at the boundary line of their properties early on Thursday.
Resilience NSW 'to be scaled down'
Disaster agency Resilience NSW, now led by Shane Fitzsimmonscould be scaled down under recommendations from the state government's flood inquiry report, according to reports this morning in the Sydney Morning Herald and the ABC.
The report was handed to premier Dominic Perrottet five days ago but is yet to be made public.
Former police commissioner Mick Fuller and Prof Mary O'Kane are the authors of the report, which the Sydney Morning Herald said "will call for the bloated agency to be cut to a small office and its responsibilities reallocated to existing government departments".
WA confirms first monkeypox case
Western Australia has confirmed its first case of monkeypox in a returned overseas traveller. The patient is in isolating in Perth, WA Health said.
The risk to the community remains low, according to authorities, and returned travelers are being urged to monitor for symptoms.
The state's communicable disease control directorate's director, Dr Paul Armstrongsaid:
Monkeypox is spread to humans through close contact with an infected person or animal, either by direct contact with open lesions or prolonged face-to-face contact, with material contaminated with the virus.

A person with monkeypox can transmit the infection to other people through skin lesions, body fluids, respiratory droplets and contaminated materials such as bedding.
Jacqui Lambie to speak at veterans inquiry
Tasmanian independent senator Jacqui Lambie will appear before the royal commission into defense and veteran suicide after years of campaigning for an inquiry into the nation's armed forces, AAP reports.
Lambie served in the Australian army for 11 years, before being medically discharged in 2000 because of a back injury.
She will give evidence today and is expected to speak about a lengthy legal battle with the Department of Veterans' Affairs over compensation.
Lambie, who called for a royal commission into defense force culture during her maiden Senate speech in 2014, has previously revealed she attempted suicide in 2009 as she struggled with an addiction to painkillers.
The commission is holding seven days of hearings in Hobart, its final evidence gathering before an interim report on Thursday focusing on issues needing urgent action.
Lambie is scheduled to give evidence for three hours.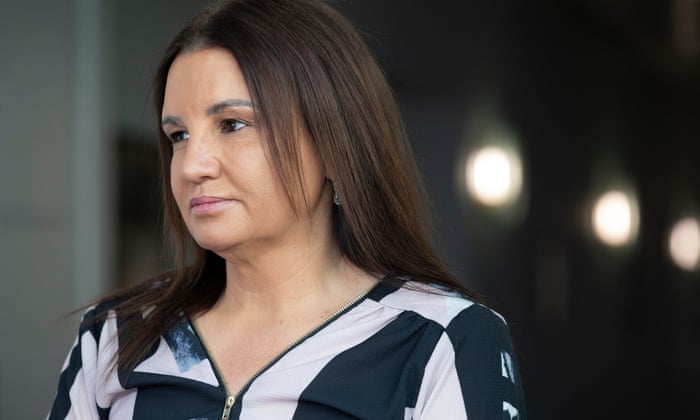 Australia's new parliament has wrapped up its first sitting week, and will return along with the wonderful Amy Remeikis on 5 September.
The House of Representatives yesterday Labor's climate targets it passed to the election, which will now be subject to a Senate inquiry. This will report back to parliament by the end of August.
The bill received support from a majority of the crossbench and one Liberal MP, Bridget Archerbut opposition leader Peter Dutton remains critical, telling Sky News that the government is introducing "unreliability" into the energy market. prime minister Anthony Albanese had earlier declared the Coalition "stuck in time".
If you want to read more about what happens now, Guardian Australia's climate and environment editor Adam Morton has this report for you:
Meanwhile, forensic police are this morning conducting examinations around a rural property in north Queensland where they have declared several crime scenes after the terribly grim news that a gunman opened fire on four people yesterday morning.
Two woman and a man died at the scene, while a fourth man managed to flee with a gunshot wound to his stomach. He emergency surgery yesterday and police say he is in a serious but position.
Police are speaking this morning with five people in relation to the shooting and say they "do not believe there is any ongoing danger to members of the public".
It's a busy Friday morning so let's jump in!