American Beauty actress Mena Suvari has shed light on the dark parallels between her life and the film that threw her into the limelight when she was just 21.
speaking to The GuardianSuvari revealed that she had been in an incredibly bad place while filming American Beautyafter experiencing years of sexual abuse by older men and sexualisation as a child.
"I identified with Angela," she said. "I knew how to play that role, because I was so schooled in it. 'Oh, you want me to be sexually attractive?' Done."
READ MORE: Grandmother scammed out of $230,000 by fake federal agent
READ MORE: Meghan denies lying about being an only child
In the famed 2000 film, Suvari plays young Angela Hayes, who is lusted after by middle-aged man Lester Burnham. Burnham is played by disgraced actor Kevin Spacey.
Last year, upon the release of her tell-all memoir The Great Peace, Suvari revealed she had been sexually abused by a string of older men and partners since the age of 12.
speaking to The GuardianSuvari explained how the pain of her upbringing and relationships at the time led to confusion about how she saw herself in the world, and feeling distant on set.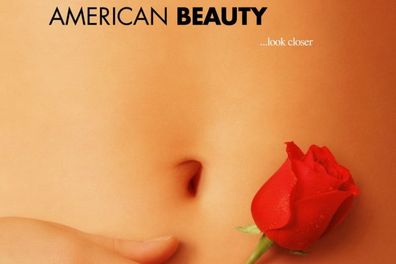 For a daily dose of 9Honey, subscribe to our newsletter here
"I felt unavailable in a million other ways, but I knew how to play that card," she adds, revealing that at the time of American Beauty she was in "the worst relationship of my life, where I was being extremely abused".
"It was very dark for me at that time, [and the film] felt like a respite, because I could go to work and be important there. I wasn't called a 'retard' and an 'idiot'."
Suvari also reflected on how young women were marketed in the media and in the fashion, film and television industry at the time, revealing how being "desirable" impacted her understanding of personal success.
"It felt very much like… how sexy can you be?" she said, adding, "I just don't know what the goal of that is. Just sell as much of yourself, as young as you are, for as long as you can?"
Since writing her memoir, Suvari says she genuinely feels more "sure of herself", but doesn't deny it was a hard experience.
"I think the biggest thing is that, for me, I felt like I wasn't allowed to consider a lot of these moments as abuse or trauma, because I always excused it," she said. "I had to learn how a lot of things served me then, and they don't have to serve me any more."
If you or someone you know is impacted by sexual assault, domestic or family violence, call 1800RESPECT on 1800 737 732 or visit the White Ribbon website. In an emergency, call 000.
READ MORE: Classic sitcom star still alive, despite death reports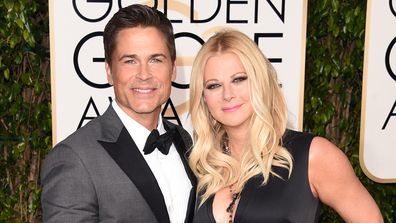 Rob Lowe gushes over wife of 31 years, Sheryl Berkoff