He played a tech wiz agent in Mission Impossible and a slacker salesman in Shaun of the Deadbut now Simon Pegg pivots to animation to voice a lucky black cat in AppleTV+'s first ever full-length animation, luck.
"It's a nice thing to be given that responsibility to be part of a kind of inaugural effort on their part," the 52-year-old tells 9Honey Celebrity via Zoom while promoting the film. "But I was just so drawn to the whole idea and to the character, it just felt like a no-brainer."
The film – which is in association with Skydance Animation (the creative minds behind Toy Story and cars) – tells the tale of Sam Greenfield, a foster child who is the unluckiest person in the world. As she ages out of the foster care system, Sam follows Bob, a black cat voiced by Pegg who takes her to the magical Land of Luck in her quest to turn her fortune around her and find her forever family.
READ MORE: Royals send warm wishes to Meghan for her 41st birthday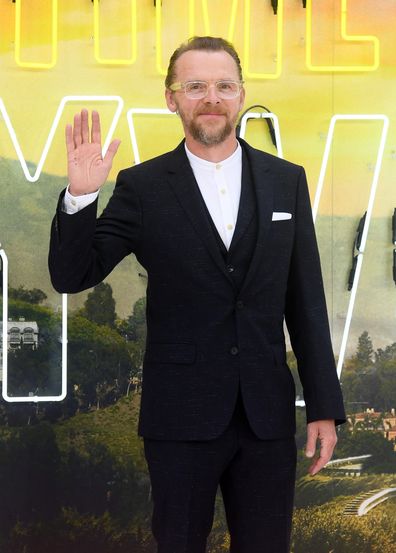 The Land of Luck is like no other. It is a world where all good luck and bad luck are created by leprechauns, goblins, unicorns and dragons and relayed back to the human world, where Sam is from.
Clearly, Sam had been receiving bad luck most of her life, but a meeting with a 12-metre dragon (voiced by Jane Fonda), who's the luckiest being in the world, could change all that.
READ MORE: Bride Receives Praise for Meticulous Bridal Planning Survey
"The concept is really neat. It's like there is another dimension where you have good luck and bad luck," Pegg explains. "It's a really simple idea, the execution of it is so beautifully complex. I love the idea that what it's basically saying is that you can't have one without the other. Those worlds are very interesting in themselves, but they can't exist unless they are together."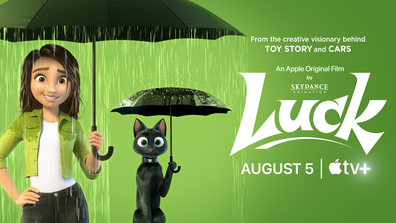 "I think the film's ultimate message is that as soon as you start to open yourself up to relationships and express love and feel love and empathy, that's when good things start to happen to you. That's when you find your luck starts to change."
And voicing Bob was a treat for the British actor, who jumped at the opportunity to give Bob a Scottish accent.
"It was great. I loved the opportunity to play a Scottish character because I have a Scottish family, and it's a fun accent to do," he says. "The Scottish accent is very, very musical and lyrical and funny. And, you know, no one finds the Scottish funnier than the Scottish – they know how to laugh at themselves."
"So Bob was immediately going to be a fun character to play. But also, the fact that he is not entirely what he seems, that he's carrying with him a pretty big secret through the whole film, was an exciting thing to do."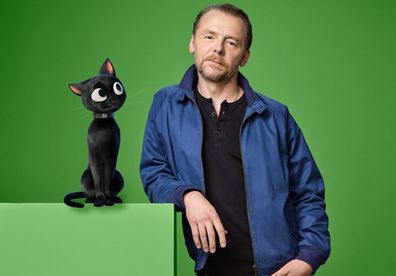 Not to mention the fact Pegg's character will be immortalized as a plush toy. The actor already has numerous toys and action figures based on characters he has played, including Montgomery "Scotty" Scott in Star Trek and Buck the weasel from Ice Age: Dawn of the Dinosaurs.
"I have a shelf at my house, which has all the toys of me that have ever been made. And I absolutely love it, so I can't wait to get my Luck stuff," he shares. "I can put it on my shelf along with all the little [Star Trek] Scotty action figures and Shaun of the Dead and everything else. As a kid, I collected Star Wars action figures, and they were a big part of my life growing up. So to become plushies, it's great. It doesn't get any better than that."
READ MORE: Concerns over TV host's bizarre marriage claim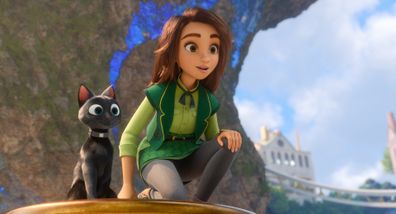 He may soon be adding another action figure to that shelf with the highly-anticipated release of Mission: Impossible – Dead Reckoning Part One and two. Pegg will reprise his character as IMF technician Benji Dunn alongside Tom Cruise's IMF agent Ethan Hunt.
The action flick – which began filming in February 2020 and subsequently filmed back-to-back – has been delayed numerous times due to the pandemic and other off-sett factors. But now it seems a release day has been set.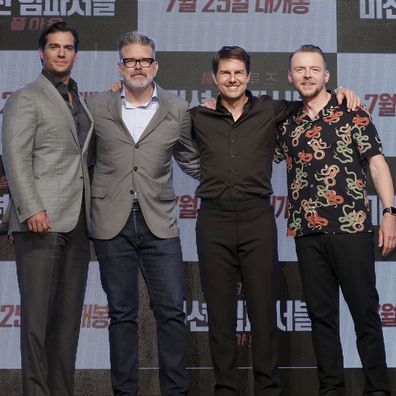 "It's not due out until July next year now because we had to have some separation between Top Gun: Maverick and missionobviously, big Tom Cruise movies," Pegg revealed. "But I'm really excited for the world to see Mission Impossible: Dead Reckoning Part One and twobecause they're just going to be amazing films."
"And the stuff that we've done, it's blown my mind and it always does with those guys just because of the length of time Tom goes to give the audience a genuine, authentic thrill. People won't be disappointed."
Luck premieres on Apple TV+ on Friday, August 5.
For a daily dose of 9Honey, subscribe to our newsletter here.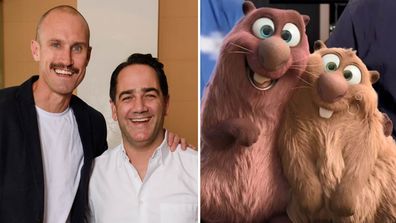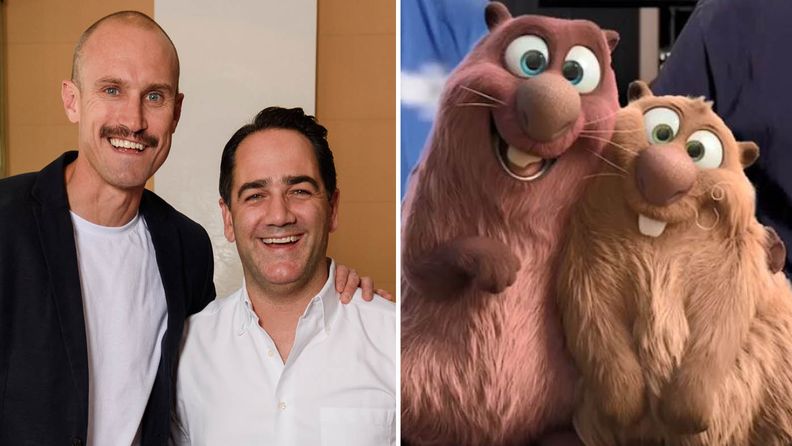 The surprising stars who voice your favorite animated movie characters