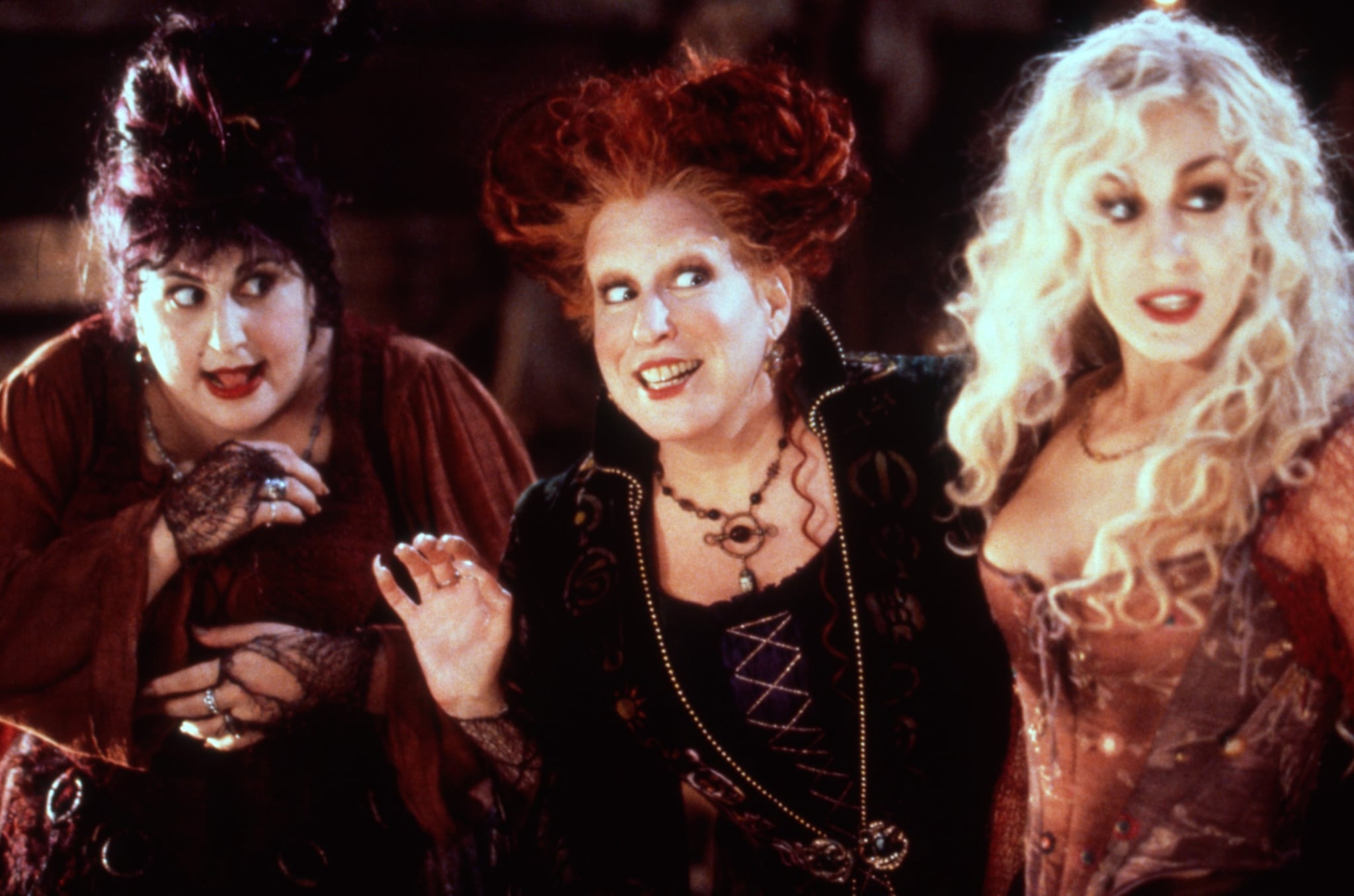 What a time to be a "Hocus Pocus" fan! A sequel to the 1993 cult classic movie is coming to Disney+ on Sept. 30, and, now, the Sanderson Sisters may soon be casting a spell on Broadway, as well. In an upcoming episode of "The Art of Kindness" podcast (via People), "Hocus Pocus" creator David Kirschner revealed the musical stage adaptation of the movie is in development.
Apparently, the show had been in the works even before COVID-19 wreaked havoc on the entertainment industry, and now that things have somewhat returned to normalcy, it's back on.
"I just want to pinch myself," Kirschner said of the opportunity to bring "Hocus Pocus" to Broadway. "I'm just afraid I'm going to be nine years old and on a little league field again . . . But it's just so wonderful just to stand back and watch all of this."
The original movie follows a group of teens in Salem, Massachusetts, who unwittingly revive the Sanderson Sisters, three sinister witches who the teens must defeat before they drain the life force from local children in a plot to stay young forever. The movie, which starred Bette Midler, Sarah Jessica Parker, and Kathy Najimy as the Sanderson Sisters (who all reprise their roles in the sequel), packed a ton of humor and even musical numbers in alongside the spooky stuff, so it'll make for the perfect Broadway show.
Kirschner is blown away by "Hocus Pocus"'s enduring legacy and is even more thrilled it is being presented to a new generation in new ways. "It's not just me. It's so many people that brought 'Hocus Pocus' [to life] — from [director] Kenny Ortega and Mick Garris' script and John Debney's score and Bill Sandell's production design, and now a whole new generation are working on it," he said.
So far, there aren't many details about what the "Hocus Pocus" Broadway musical will look like, as there's no confirmed creative team, cast, or even timeline for its release. Still, Kirschner has one thing to say about the project: "I think you're going to be very pleased."
Until the "Hocus Pocus" musical hits Broadway, you can watch the original movie when it airs nearly every day as part of Freeform's 31 Nights of Halloween and catch its sequel when it hits Disney+ on Sept. 30.